'World undergoing technological, sociologic transition'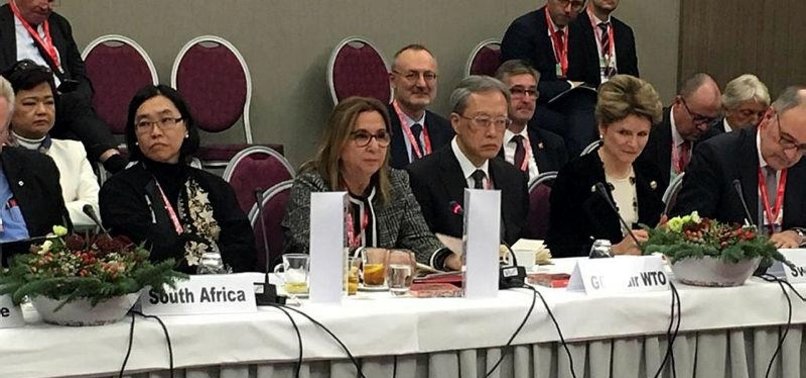 The world is undergoing a technological and sociological transition, and countries that complete this process successfully can graduate to a higher income level, said Turkey's trade minister on Friday.
"Turkey has roadmaps for supporting and encouraging value-added and technology-focused exports," Ruhsar Pekcan told Anadolu Agency at the World Economic Forum, in Davos, Switzerland.
Pekcan stressed that Turkey invites foreigners to invest in the country, which boasts numerous technology and investment projects.
Saying that at this year's forum everyone is talking about protectionist trade measures, she added that Turkey is always open to cooperation.
"Turkey sides with inclusive, rule-based, free, fair, and sustainable trade," she stressed.
She added that e-commerce is more inclusive and helps paves the way for the international trade.
During the forum, she was a featured speaker at a ministerial World Trade Organization conference on e-commerce.
Pekcan also met with Dutch Foreign Trade and Development Minister Sigrid Kaag and Hiroshige Seko, Japan's economy, trade and industry minister.
The four-day annual World Economic Forum meeting began on Tuesday with the theme "Globalization 4.0: Shaping a Global Architecture in the Age of the Fourth Industrial Revolution."