Turkey lashes out at EP Rapporteur Kati Piri for her PKK remarks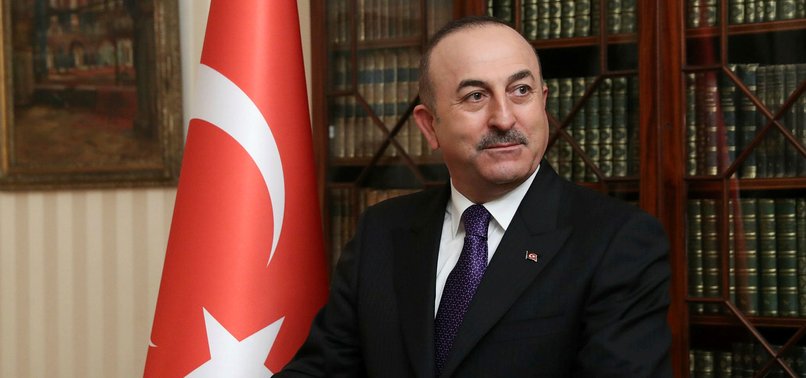 Turkish Foreign Minister Çavuşoğlu has chastised EP Turkey Rapporteur Kati Piri because of her PKK remarks, and saying that "They have appointed one PKK sympathizer lady [Kati Piri] for a country of 80 million. I only say 'lady' out of courtesy."
Turkey's foreign minister on Monday criticized recent remarks by EP Turkey Rapporteur Kati Piri downplaying the threat of the PKK terrorist group.
Speaking to state-run channel TRT News, Mevlüt Çavuşoğlu said: "They have appointed one PKK sympathizer lady for a country of 80 million. I only say 'lady' out of courtesy. I told her about the situation for two hours."
"She didn't write down anything I said, but put everything the PKK said in her report. We should not take a rapporteur like this into account," he added.
In an interview with a news portal published on Saturday, Piri said: "For us, PKK and its variations are not a threat. There are no attacks of PKK in the Netherlands, Belgium or France."
On the current Turkish-led counter-terrorist military operation in northwestern Syria, Çavuşoğlu said: "In Operation Olive Branch, we have been very strong both in the field and at the table. We have both breathed down on the terrorists in the field, and done what had to be done in terms of diplomacy."
Çavuşoğlu, stressing that the operation is being held in line with international law and supports Syria's territorial integrity, said he has swiftly informed world opinion since the beginning of the operation.
Çavuşoğlu added: "Everyone has seen how serious Turkey is with this operation. The friends, countries we call allies, the so-called allies, the [terrorist] YPG supporters, and the neighbors have seen it. We have no doubts about the steps we can take in the days to come."
On Jan. 20, Turkey launched Operation Olive Branch to remove PYD/PKK and Daesh terrorist groups from the northwestern Afrin region.
The Turkish General Staff has said the Afrin operation is aimed at establishing security and stability along Turkish borders and the region as well as protecting Syrians from terrorist oppression and cruelty.
It said the operation is being carried out under the framework of Turkey's rights based on international law.
The military also said "utmost care and sensitivity" is being put on avoiding harm to civilians.
Afrin has been a major hideout for the PYD/PKK since July 2012 when the Bashar Assad regime left the city to the terror group without a fight.