World Bank revises up Turkey's 2017 growth forecast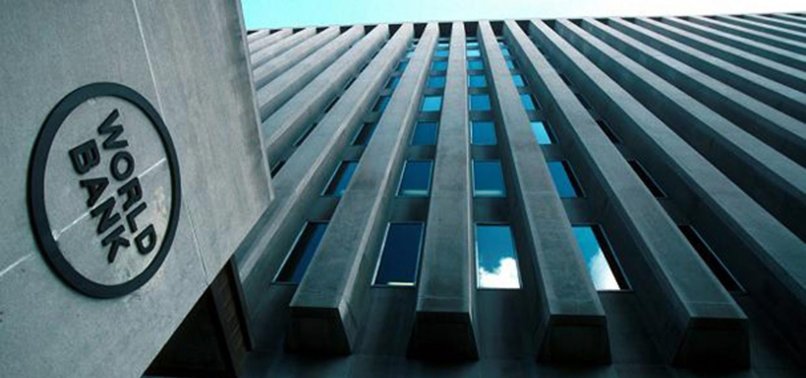 Turkey's strong economic growth last year surprised the World Bank, leading it to revise its growth forecast for 2017 from 4 percent to 6.7 percent, according to a lead economist of the bank.
Speaking with Anadolu Agency Monday, World Bank Global Economic Development Prospects Group lead author Franziska Ohnsorge said: "Like everyone else, we are surprised by the strong outcome [of Turkey's growth].
"Throughout the year, data was stronger than we have expected for Turkey. That was partly because of the fiscal and monetary stimulus.
"There has been fiscal stimulus and monetary policy have been very accommodative. Going forward, we expect some of the fiscal stimulus to unwind and we expect gradual tightening of the monetary policy."
Noting that the bank expects Turkey's gross domestic product (GDP) growth to be at 3.5 percent this year, she said: "We may be proved wrong again and we may need to upgrade again for 2018 if that unwinding does not happen as fast as we think."
She also said Turkey still heavily relies on financial inflows and the global financing costs are expected to rise due to the Fed's expected interest rate hikes in the future.
"Challenge is staying in the growth when the global financing conditions tighten. Now our baseline scenario is that Turkish growth should remain around this potential growth.
"Although we put this, 5 percent is very much at the upper range of the potential growth, we would put the potential growth close to 4 percent," Ohnsorge said.
She added: "Turkey's growth forecast for 2017 has been revised up to 6.7 percent".
Noting the European economy's strong economic performance last year, she said: "Clearly [growth in Europe] has been beneficial.
"There was a strong rebound from 1.8 percent to 2.4 percent. Turkey has already benefited from that rebound.
"We expect going forward, the growth to slow down a bit, as monetary policy normalizes. Yes, Turkey will benefit, but the boost we get it every year will be a bit less."
She also added the World Bank expects oil price per barrel to be nearly $58 dollars by the end of the year.
"We expect oil prices to normalize towards the end of the year, to be $58 on average by 2018.
"There is little reason to think that the oil prices would go above $60-$70 or anywhere near the previous $100. Importing economies like Turkey, like India, oil importing economies, that will of course will be a boon, because oil prices are unlikely go back to previous $100, even with the Fed rises."