Malaysian premier facing calls to quit over royal rebuff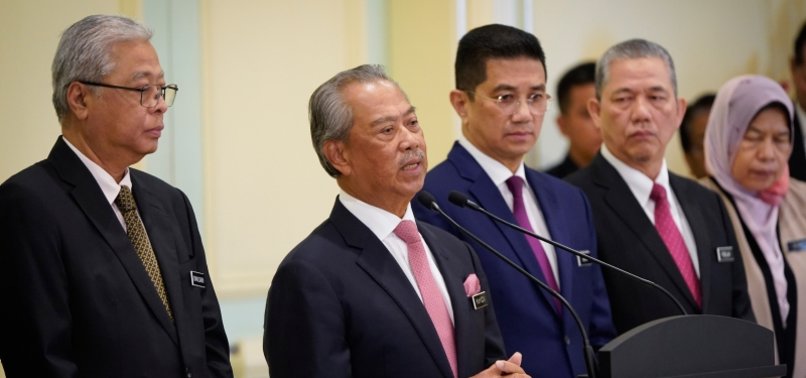 Malaysia's Prime Minister Muhyiddin Yassin is under pressure to resign over a failed attempt to declare a state of emergency.
Leaders of the United Malays National Organisation (UMNO), the biggest party in Muhyiddin's governing coalition, are meeting on Monday after the monarchy rebuffed the government's request to endorse a state of emergency after a recent spike in new daily virus cases.
After meeting Muhyiddin on Friday and the country's sultans over the weekend, King Abdullah - whose role is mostly ceremonial but whose assent is needed to declare an emergency - said on Sunday that such a move was unnecessary.
The king's assessment was welcomed not only by Malaysia's opposition, but by members of UMNO, with some saying the premier should quit.
In a Facebook post ahead of his party's meeting on Monday, UMNO's Ahmad Puad Zarkhashi said "by right, Muhyiddin should step down."
Declaring a state of emergency would have seen an upcoming parliament session postponed and allowed Muhyiddin sidestep a vote on the 2021 national budget, which if he lost, would see his government fall.
Opposition parliamentarian Charles Santiago said "it didn't take Malaysians five seconds to realise" that the emergency declaration was aimed at allowing Muhyiddin and ministers "hold on to their jobs."
Opposition leader Anwar Ibrahim said September 23 said he had won the backing of a majority of parliamentarians, a claim he intends to test in a parliament vote.
Muhyiddin took office with a razor-thin majority in March. His predecessor Mahathir Hohamad resigned after several ministers, Muhyiddin included, formed an alliance with UMNO.