Venezuela opposition figure Lopez arrives in Madrid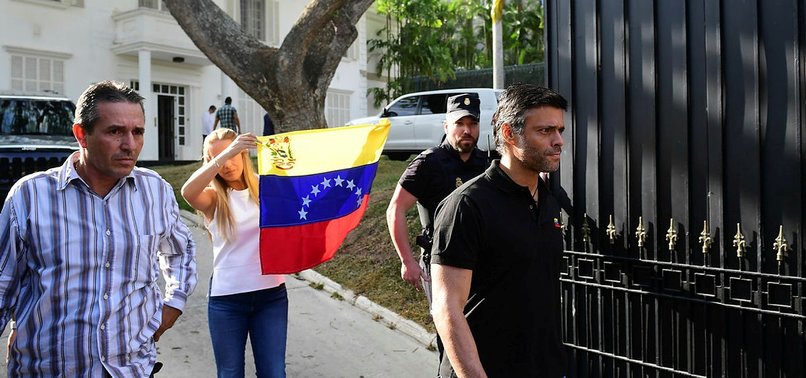 Venezuelan opposition figure Leopoldo Lopez, who had been sheltering at the Spanish ambassador's residence in Caracas for 18 months, arrived Sunday in Madrid after fleeing his home country, his father told AFP.
Lopez, 49, had left the Spanish embassy several days ago and crossed the border into Colombia on Friday before making his way to Spain.
Lopez, the former mayor of Chacao, an up-market district of Caracas, was arrested in 2014 when mass opposition protests began in Venezuela, and served several years in prison before being released to house arrest.
He then sought refuge inside the Spanish ambassador's residence.
"I can confirm that he is in Madrid," his father said, without disclosing details of the trip.
Leopoldo Lopez senior is a Spanish European deputy with the conservative Popular Party.
In addition to rejoining his family in Madrid, Lopez junior will be able to contact other Venezuelan opposition leaders there, such as former Caracas mayor Antonio Ledezma.
He is to give a press conference at a date to be announced, a source close to the family said.
Founder of the centrist Popular Will party, Lopez is considered a political mentor of National Assembly president Juan Guaido, whom almost 60 countries have recognized as the interim Venezuelan president.
On Saturday, Lopez wrote to his compatriots on Twitter, saying: "this decision was not easy, but rest assured you can count on your servant to carry on fighting no matter where".
The Spanish foreign affairs ministry said in a statement that his "decision to leave the embassy was a personal and voluntary decision".