Italy tops 19,000 new cases, gov't under pressure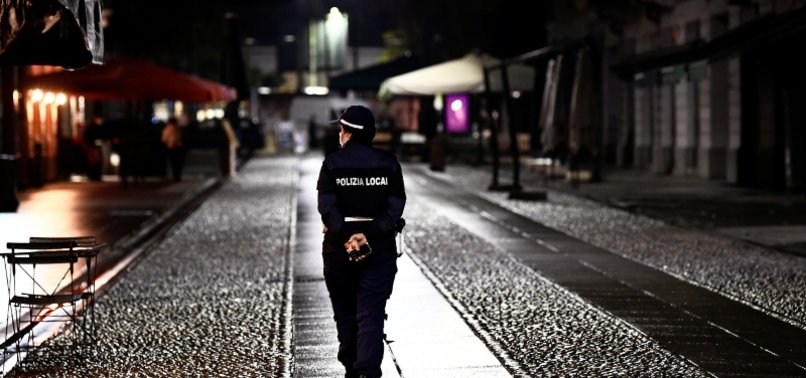 Italy on Friday set a fresh record high in new coronavirus infections, topping 19,000 daily cases for the first time since the start of the pandemic.
According to Health Ministry data, the country recorded 19,143 new infections, over more than 182,000 swab tests performed in the last 24 hours. The total number of active infections has now reached 186,000.
The country, once the European epicenter of the pandemic, also registered 91 new deaths, bringing the national death tally to 37,059.
The northern Lombardy region continues to be the worst-hit, with almost 5,000 new infections, followed by Campania and Piedmont, at over 2,000.
The hardline Campania governor, Vincenzo De Luca, on Friday called for urgent national measures and warned residents that he is ready to impose a new lockdown at a regional level.
In a video message on Facebook, De Luca said he planned to issue a new order within hours, which would be the "last attempt to stop the explosion of the virus," limiting citizens' movements for 30 to 40 days.
Last week, the Italian government issued a new decree including restrictive measures for bars and restaurants and more flexibility for schools. However, many experts have criticized the measures for being too lame and unable to block the current rise in infections.
Local governors have enacted regional orders that impose overnight curfews and additional restrictions, but Prime Minister Giuseppe Conte has called for coordination at a national level, insisting that the country cannot afford a new lockdown.
On Friday, a group of 100 Italian scientists and economists wrote an open letter to Conte and Italian President Sergio Mattarella, asking for "stringent, drastic measures over the next two or three days" to avoid thousands more cases and hundreds of deaths.
"The longer we wait, the harder the measures will have to be and the longer they'll have to last, thus resulting in a bigger economic impact," the letter said.