Britain's Johnson under increasing pressure for national lockdown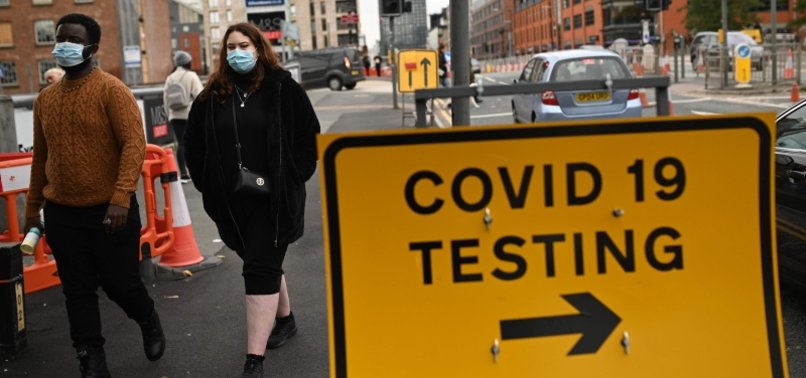 British Prime Minister Boris Johnson was under increasing pressure to implement a "circuit-breaker" national lockdown on Saturday as coronavirus case numbers are rising and local authorities push back against his new three-tier system.
Many British hospitals have been overwhelmed by the pandemic and may soon no longer be able to handle an influx of Covid-19 patients.
There were nearly 16,000 new virus infections recorded within 24 hours on Friday, according to government figures. However, it is believed that the real number is higher, with the ONS statistical office estimating nearly 28,000 daily infections in England alone.
Under Johnson's new system, which outlines three different levels of controls, almost 28 million people are living under heightened restrictions as of Saturday - more than half the population.
Scientific advisers and the opposition Labour party have been calling for a "circuit-breaker" lockdown - shutting down the country for only a few weeks - but Johnson has ruled out any nationwide lockdown.
The Greater Manchester region has refused so far to enter the highest tier level, with Mayor Andy Burnham saying London isn't giving the necessary financial backing for a full lockdown of that kind.
Johnson on Friday warned Manchester that London would intervene if the new measures aren't implemented there, but according to Burnham, there have been no attempts from the national government at talks on the issue, the British Press Association reported on Saturday.