Vienna tourism fears 'catastrophe' as Germany issues travel warning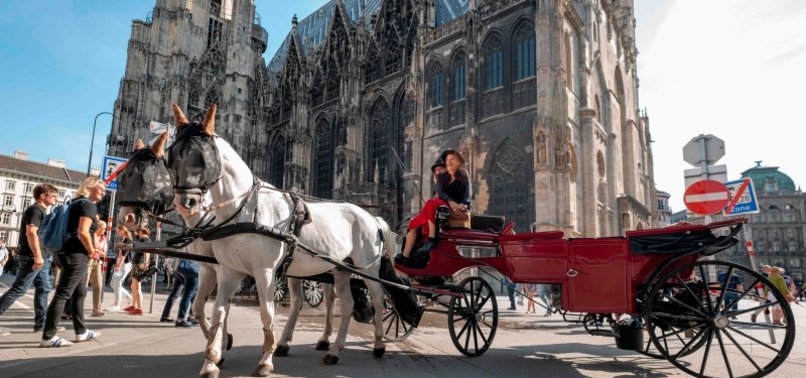 Germany's new Covid-19 warning against trips to Vienna could sound the death knell for the Austrian capital's vital tourism sector, industry representatives said.
"This is a massive catastrophe," Vienna's tourism board chief Norbert Kettner told dpa on Thursday.
German visitors accounted for 19 per cent of a total 17.6 million overnight stays last year in the city that is known for its imperial palaces, its classical music scene and its rich cultural heritage.
In July, the share of German visitors rose to 35 per cent, as tourists from overseas stayed away because of the pandemic.
However, the German Foreign Ministry advised its citizens on Wednesday to avoid Vienna amid a rise in Covid-19 cases.
"Some hotels will close temporarily, others will close forever," Kettner said, adding that 35,000 of Vienna's 116,000 tourism-related jobs are at risk.
As Switzerland and Belgium have issued similar warnings for Vienna, the city's hotels are faced with a wave of cancellations for hotel rooms, conferences and weddings.
Current bookings are dropping to 10 per cent of hotel capacity, said Susanne Kraus-Winkler, who represents the hospitality industry in the Austrian Chamber of Commerce.
Many tourism entrepreneurs "are simply desperate and are thinking about closing their businesses completely again," following the Covid-19 shutdown earlier this year, she said.
Vienna, a city of 1.9 million people, has seen between 300 and 400 daily novel coronavirus infections this week.
Reacting to a country-wide rise in Covid-19 numbers, the government said on Thursday that private parties will be restricted to 10 people.