Germany 'concerned' over Syrian regime attacks in Idlib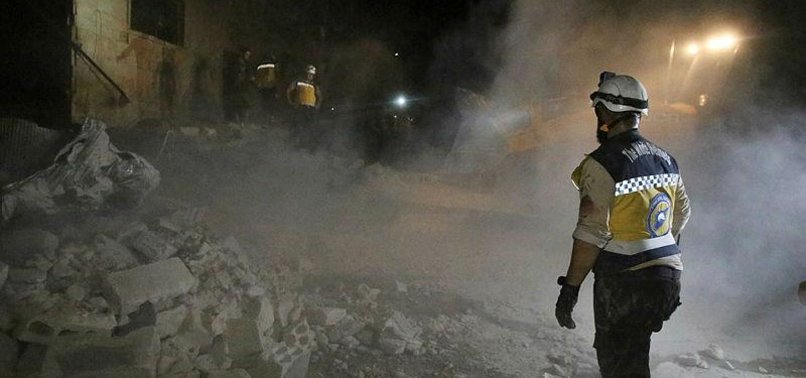 Germany on Friday expressed concern over recent airstrikes by the Syrian regime and Russia in northwestern Syria.
Speaking at a news conference in Berlin, Foreign Ministry deputy spokesman Rainer Breul said Germany was "very concerned" by the escalation of tensions and the deepening of the humanitarian crisis in the Idlib de-escalation zone.
He confirmed a report by German news agency DPA that revealed at least six medical facilities funded by Germany were targeted in the airstrikes in recent months.
Besides these health-care facilities, 12 medical centers and four ambulances of the White Helmets civil defense agency, which is financially supported by Germany, was deliberately targeted in the airstrikes, DPA had reported.
Breul underlined that that number of displaced persons in Idlib since last April has reached to 590,000 raising serious concerns about a new humanitarian emergency amid recent attacks by the regime and its allies.
Turkey and Russia had agreed last September to turn Idlib into a de-escalation zone where acts of aggression are expressly prohibited.
The Syrian regime and its allies, however, have consistently broken the terms of the cease-fire, launching frequent attacks inside the zone.