Protesting garment workers in Bangladesh reject raises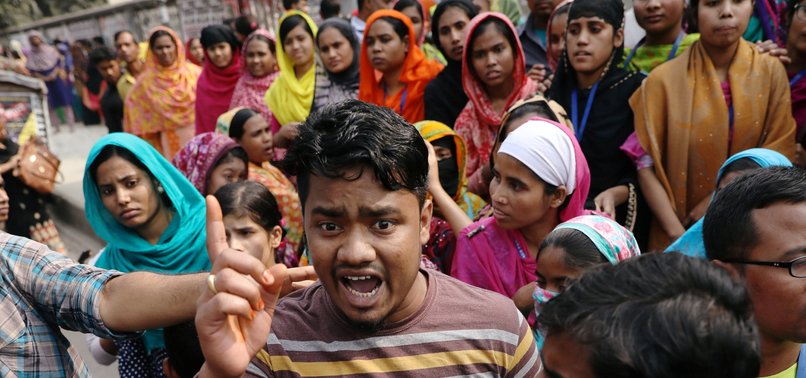 Calling a government raise offer too little, garment industry workers in Bangladesh continued to protest for better wages on Monday, according to local media reports.
Several thousand workers from around a dozen factories demonstrated on a highway on the outskirts of the capital Dhaka and tried to put up a blockade. Industrial police removed them, the Daily Star reports.
"We've been told by the factory owner that we won't be paid our salaries -- from the past seven to eight days -- as we took part in the ongoing protests. We demand our salaries," garment worker Khadiza Begum was quoted as saying by local daily the Dhaka Tribune.
"We also reject the revised salary structure, as it raises wages very little," she added.
After a week of protests, on Sunday the government revised the pay structure for garment industry workers, giving them a raise retroactive to December of 8,000 Bangladeshi taka ($100) to 18,257 taka ($228) monthly.
Siddiqur Rahman, head of the Bangladesh Garment Manufacturers and Exporters Association (BGMEA), told Anadolu Agency that some interest groups are trying to sow chaos in the sector, the county's highest producer of exports.
Bangladesh exported $30.6 million in ready-wear garments in fiscal year 2017-18, according to Export Promotion Bureau data.
The government must find those "plotting to destroy" ready-wear garment industry and ensure "due punishment," Rahman added.
He also warned the workers to get back to work immediately or risk non-payment.