Over 100 EU lawmakers sign letter urging Britain to stay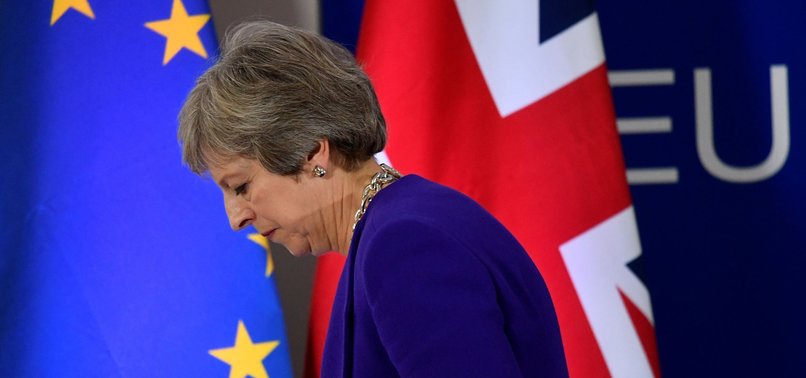 European MPs are urging British lawmakers to "behave responsibly" and approve the UK's divorce deal with the European Union. They invited their British colleagues to behave responsibly and vote for the agreement between Brussels and Prime Minister Theresa May, which many British lawmakers object. The probability of agreement's denial has been raising fears across European Union so that Britain may leave the EU on March 29 without a deal in place.
More than 100 EU lawmakers have so far signed a letter to British citizens urging them to reconsider their decision to leave the European Union.
Britain is due to leave the EU on March 29 but the country is deeply divided on Brexit, with the British parliament due to cast a crucial vote Tuesday on the divorce deal Prime Minister Theresa May has struck with Brussels.
In the draft letter, seen by dpa, the EU lawmakers express growing anxiety at an unfolding "Brexit disaster that will be harmful for both Britain and Europe."
"We are reluctant to intervene in your domestic politics, but we cannot help but notice that the opinion polls show a growing number of voters who want an opportunity to re-consider the Brexit decision," the letter notes.
"Any British decision to remain in the EU would be warmly welcomed by us," the lawmakers say, while praising the "enormous impact" British politicians and citizens have had on the European project.
They ask British citizens to reconsider, "in the interest of the next generation of young people," and pledge to "work with you to reform and improve the European Union," should Brexit be reversed.
So far, 111 EU lawmakers have signed the letter, out of an overall 751 members of the European Parliament, according to one of the signatories, conservative German EU lawmakers Peter Liese.
The letter can signed by other EU lawmakers until January 21, with a view to being published in British media next week, Liese's office told dpa.