'PKK terrorists control 80 pct of drug trade in Europe'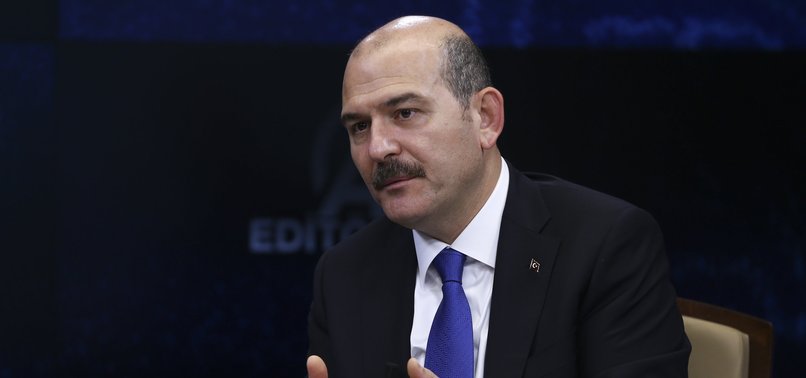 PKK terrorist group controls 80 percent of drug trade in Europe, earning around $1.5 billion per year, Turkish Interior Minister Süleyman Soylu said on Thursday.
Turkey's interior minister on Thursday said the PKK terrorist group controls the vast majority of drug trafficking in Europe, earning billions in the process.
"Especially in Europe, the PKK controls 80 percent of the drug trade, and it is estimated that the terrorist group earns around $1.5 billion a year," Süleyman Soylu told a meeting on the war against drugs in the southern Adana province.
The terrorist PKK uses its profits from illegal drugs to buy weapons for attacks, he added.
On domestic anti-drug efforts, Soylu said Turkey launched 29 percent more operations in the first 10 months of 2018 than the same period last year.
Moreover, in 2017, Turkey launched a total of 70 operations against drug traffickers, versus 68 operations in the first 10 months of 2018, Soylu added.
Soylu also accused U.S. support for the terrorist PYD and YPG -- the PKK's Syrian branches -- of helping to fuel the drug trade.
"The U.S. giving 5,000, 10,000, 15,000 truckloads of weapons to the PYD" amounts to trying to make Turkey into a transit route for illegal drugs, he said.
Calling this terrorism against Turkish civilization, Soylu said the country does not deserve this.
Turkey has repeatedly objected to U.S. support for the terrorist PKK/PYD as a "reliable ally" in Syria, which has included supplying arms and equipment.
In recent days Turkish officials have stepped up their calls for the U.S. to cut its ties to the terrorist group PYD/YPG.
The PKK is listed as a terrorist organization by Turkey, the U.S. and EU.
In its more than 30-year terror campaign against Turkey, it has been responsible for the deaths of some 40,000 people, including women and children. The PYD/YPG are its Syrian branches.