US senators want classified briefing on Khashoggi murder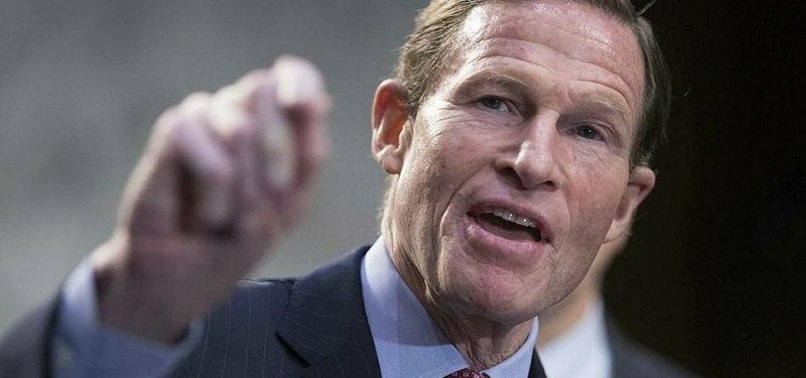 Eight senators are requesting a classified briefing on whether the U.S. intelligence community had prior knowledge of threats and plans to abduct Saudi journalist Jamal Khashoggi.
Independent Senator Bernie Sanders joined seven Democrats in signing a letter to Director of National Intelligence Daniel Coats to learn more about the U.S. knowledge of the plans.
"Congress must understand the circumstances of Mr. Khashoggi's disappearance. In order to fulfill our oversight obligation, we request a classified briefing," the letter said.
The letter was sent Tuesday to Coats amid reports U.S. intelligence had prior knowledge of Saudi plans to abduct Khashoggi.
Khashoggi, a Saudi national and columnist for The Washington Post, was killed Oct. 2 inside the Saudi Consulate in Istanbul. After weeks of the Saudi government denying involvement, it said he was killed in a fist fight.
"It is critical that Congress understand whether the Intelligence Community had advance knowledge of a Saudi threat to U.S. resident Jamal Khashoggi," the letter said. "We request clarification of whether the Intelligence Community identified such a threat prior to Khashoggi's disappearance and the nature of this threat."
The letter specifically referenced the Post, who said U.S. intelligence obtained a plan by the Saudis to capture the journalist.
The senators cited a directive which says intelligence officials have a "duty to warn individuals or groups about threats of intentional killing, serious bodily injury, and kidnapping."
In addition to the classified briefing, the lawmakers called for an intelligence analysis on Saudi Arabia and the political dynamics of the royal family.
Democratic Senators Richard Blumenthal, Dick Durbin, Chris Van Hollen, Brian Schatz, Patrick Leahy, Amy Klobuchar and Ed Markey are the other senators who signed the letter.