Crash of Afghan military chopper claims 25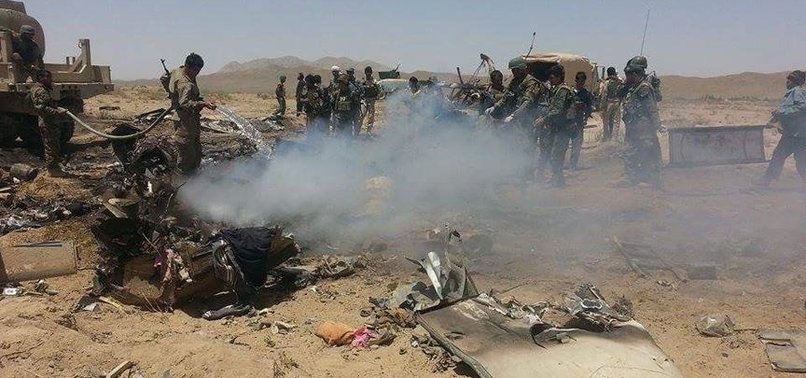 A military helicopter crashed in western Afghanistan on Wednesday near the border with Iran, killing at least 25 officers and officials on board, with authorities blaming bad weather while the Taliban also claimed responsibility.
Nasir Mehri, spokesman for the provincial governor, told Anadolu Agency the chopper crashed in the village of Anar Dara in the Farah province.
He said the casualties include Gen Nematullah Khalil, deputy commander of the Afghan National Army's 207-Zafar Corps, and Farid Bakhtawar, chairman of the provincial assembly.
He blamed bad weather for the crash, denying a Taliban claim that it was responsible.
Local Salam Afghanistan radio reported that the ill-fated chopper was one of two military helicopters en route from the restive Farah province to the ANA's 207-Zafar Corps headquarters in the Herat province.
A month ago, six soldiers were killed in a similar incident in Farah's Khak-e-Safaid district near Iran.
Afghan officials in Farah have accused Iran of supporting terrorists, an allegation Tehran denies.