4 YPG/PKK terrorists neutralized in east Euphrates in Syria
WORLD
Agencies and A News
Published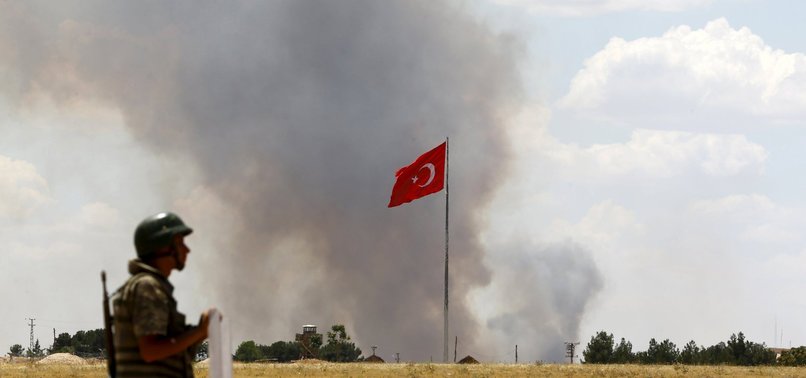 At least four YPG/PKK terrorists were killed after Turkish forces fired howitzer shells across the border into Syria's Ayn al Arab region. The missiles were launched from Turkey's southeastern province of Şanlıurfa, along the Syrian border. Six other militants were wounded in the strikes on the region.
At least four YPG/PKK terrorists were killed on Wednesday in east of Euphrates River, northern Syria, according to security sources.
The Turkish howitzers fired artillery shells on terror positions in Ayn al-Arab region in a cross-border shooting from Şanlıurfa, a border province in southeastern Turkey, said the sources who spoke anonymously due to restrictions on speaking to the media.
Six terrorists were also injured, the sources added.
In its more than 30-year terror campaign against Turkey, the PKK -- listed as a terrorist organization by Turkey, the U.S. and the EU -- has been responsible for the deaths of some 40,000 people, including women and children.