Turkey's spox slams Israeli PM over Erdoğan remarks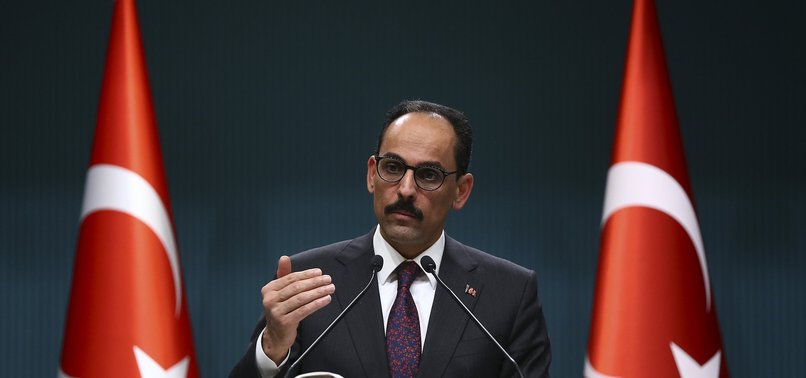 Turkey's presidential spokesman slammed Tuesday the Israeli prime minister over his remarks about Turkish President Recep Tayyip Erdoğan.
"PM of Israel [Benjamin Netanyahu] is upset bc President Erdoğan speaks out the truth about Israeli occupation of Palestinian lands and the oppression of the Palestinian people," Ibrahim Kalın said on Twitter.
"Mr. Netanyahu should understand that President Erdoğan, the voice of the voiceless, will continue to defend the oppressed," he added.
Turkey's Communications Director Fahrettin Altun also slammed Netanyahu's remarks and said: "Yet again, Benjamin Netanyahu, neck-deep in corruption charges, attempts to distract attention from his domestic troubles."
Netanyahu accused Erdoğan of "lying about Israel" following the latter's address at the UN General Assembly in New York on Tuesday.