Azerbaijan thanks Turkey for medical aid amid COVID-19 pandemic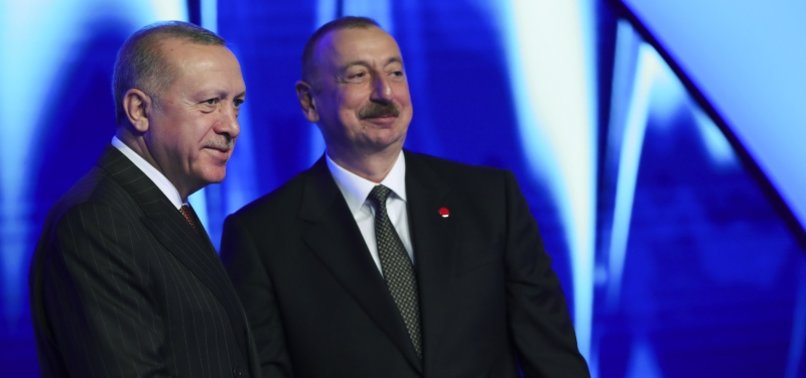 Azerbaijan's president on Monday thanked his Turkish counterpart for sending medical supplies that contributed to the country's fight against the novel coronavirus.
Ilham Aliyev sent a letter to Recep Tayyip Erdoğan, extending his condolences to the families of those who lost their lives due to the epidemic, Azerbaijan's presidency said in a statement.
"On behalf of myself and the people of Azerbaijan, I express my deep gratitude to you for the humanitarian assistance sent by the brotherly Republic of Turkey in this regard. This is another clear example of brotherly and friendly relations between our countries," Aliyev said in his letter.
Applauding the two countries' cooperation in all fields, he said they would be successful in the fight against COVID-19 with joint efforts.
On Sunday, Turkey sent a shipment to Azerbaijan which included 30 ventilators, 55,000 overalls, 50,000 N95 face masks, 100,000 surgical masks, 5,000 medical protective glasses, 200,000 gloves, and 40,000 boxes of various medicines.
On Saturday, Erdoğan said Turkey has sent medical aid to 138 countries to help them combat the pandemic.
Since it originated in China last December, over 11.48 million COVID-19 cases have been reported worldwide, with recoveries topping 6.21 million, according to figures compiled by the US' Johns Hopkins University.
The global death toll has climbed to 535,027.