Russia warns coronavirus situation to last at least eight more months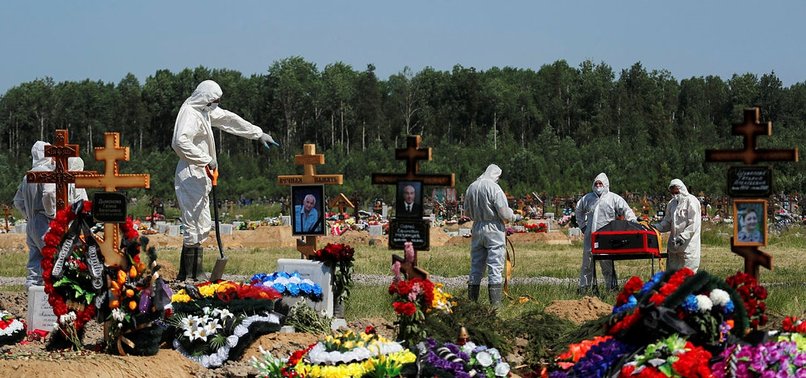 The coronavirus situation in Russia will last for at least another eight months, Russia's Health Minister Mikhail Murashko warned on Friday.
"In my view it is unlikely that a return to normal life - concerts, flights, proper work, proper vacation - will happen before February," Murashko said in comments carried by the Russian news agency Interfax.
Russia has reported more than 667,000 cases of the novel coronavirus, the world's third largest caseload behind the United States and Brazil.
Most of Russia's regions had lockdowns in place for two months in an effort to prevent the spread of the virus. Such restrictions were eased in recent weeks amid a declining infection rate.
The virus has killed almost 10,000 people in Russia, including about 500 medical workers, according to the official statistics.
Murashko said that masks must be worn in public places in an effort to prevent infecting others.
"This infection is transmitted by means of droplets in air, and a mask is a barrier," he said, advising that such masks be changed for every two hours of use.
"The infection cannot yet be fully pharmaceutically controlled," he warned. Mask-wearing in public places can end only when there is a vaccine or treatment "that we can be 100 per cent sure of," he said.