Merkel: EU to extend Russia sanctions for another six months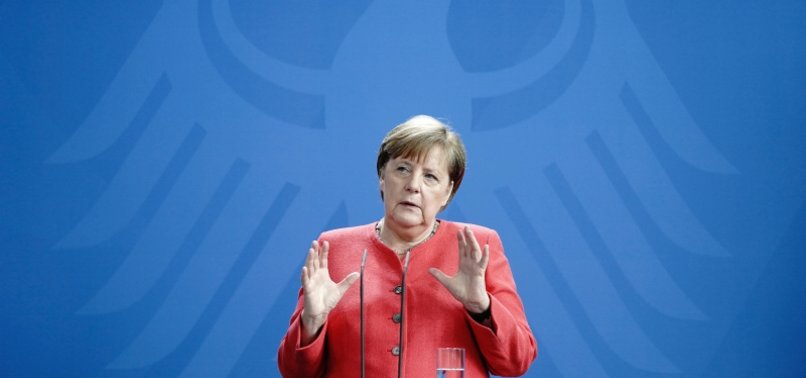 The sanctions against Russia over the conflict in Ukraine, which target whole sectors of the Russian economy including its valuable oil businesses, were due to expire this month but "would be extended by six months," said German Chancellor Angela Merkel after a video conference summit with fellow leaders of the bloc.
European Union leaders agreed to extend for a further six months sanctions that have been in place against Russia since its annexation of Crimea from Ukraine in 2014, German Chancellor Angela Merkel said on Friday.
Speaking after a video conference of European Union leaders, she also said Germany reserved the right to react after prosecutors this week accused Russia of ordering the killing last year of a Georgian citizen who was shot last year in broad daylight in a central Berlin park.
BRITAIN, EU NEED BREXIT AGREEMENT IN AUTUMN
The European Union and Britain need to reach a deal by the autumn on their future relationship in order to get it ratified, Merkel said in a statement.
Britain left the European Union on Jan. 31 and their relationship is governed by a transition arrangement that keeps previous rules in place while new terms are negotiated. Britain does not want to extend that transition beyond 2020.
"We recognised that the negotiations must be accelerated ... as in the autumn there must be an agreement as this agreement must still be ratified by both sides," Merkel told a news conference in Berlin.