2 more Pakistani lawmakers with COVID-19 die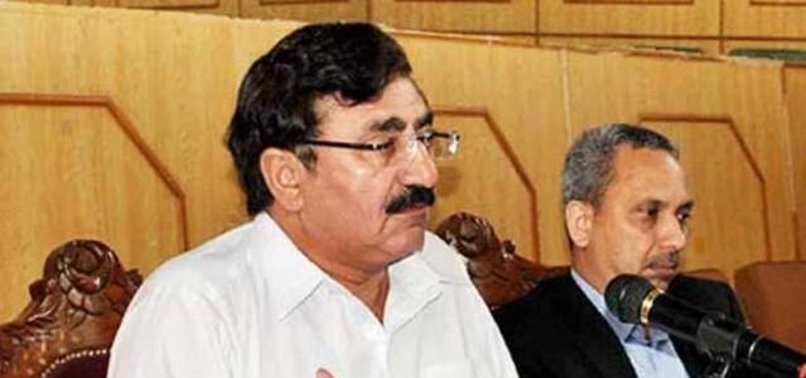 Health officials say two more Pakistani lawmakers have died after testing positive for the coronavirus amid an alarming spike in infections.
Mian Jamshed Kakakhel, a member of a provincial assembly in the northwest, and Shaukat Manzoor Cheema, who was a member of the Punjab Assembly, both died on Wednesday.
Another two lawmakers with the virus died at different hospitals in Pakistan on Tuesday, and one died earlier.
Pakistan recorded its highest single-day increase in infections on Wednesday, when 4,131 new cases and 67 deaths were confirmed in 24 hours.
Information Minister Shibli Faraz held a televised news conference in which he asked people to adhere to social distancing guidelines.
Faraz, who wasn't wearing a mask, said: "You need to hold an umbrella when it rains, otherwise you will get soaked. Similarly, if you want to avoid getting infected, you must take the necessary precautions."
Critics accuse Prime Minister Imran Khan of easing virus restrictions last month when there was a need to enforce a stricter lockdown.
Pakistan has recorded a total of 80,463 confirmed cases and 1,688 deaths since February.