'All lives matter,' EU top diplomat says of US anti-racism protests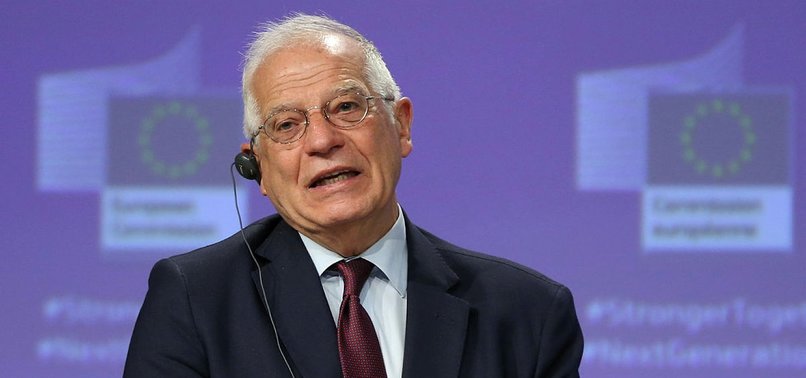 Europe is "shocked and appalled" over the suspected murder of a black man by a police officer in the United States, according to top EU foreign policy official Josep Borrell on Tuesday, as a wave of protests continues to roll through the US.
"All societies must remain vigilant against the excessive use of force," Borrell told journalists in Brussels.
Derek Chauvin, a police officer who was filmed with his knee pressed into George Floyd's neck for nearly nine minutes before Floyd died last week, was charged with third-degree murder. Three other officers involved were fired.
The footage sparked peaceful protests throughout the country over the unarmed man's killing, as well as incidents of after-dark rioting that included arson, looting and clashes with police.
President Donald Trump has threatened to send in the military if local authorities do not step in.
Borrell condemned Floyd's killing as an "abuse of power" on Tuesday, and called for a de-escalation of tensions.
"All lives matter. Black lives also matter," the senior European Union official said, a reference to the Black Lives Matter movement, which targets police brutality towards African-Americans.
The phrase "All Lives Matter" is seen as a critical response to Black Lives Matter's focus on the African-American community.
The slogan and US politicians who have used it have come under fire by rights activists for dismissing problems that disproportionately affect black people.