Minneapolis protests spread to other cities across the US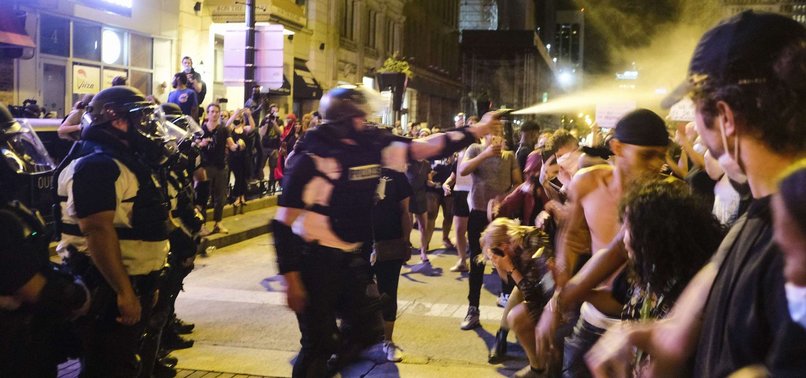 Hundreds of thousands of U.S. protesters rallied across the country to demonstrate against the death of George Floyd in Minneapolis police custody in a protest that turned into a clash with police.
Protesters angry over the death of George Floyd in Minneapolis police custody turned out for a demonstration in Columbus that began peacefully but turned violent, with windows smashed at the Ohio Statehouse and storefronts along surrounding downtown streets.
The crowd of about 400 people entered into a standoff with Columbus police Thursday night, blocking the intersection of key streets in the Ohio capital for hours, the Columbus Dispatch reported.
The demonstration began as a peaceful protest, but news outlets reported protesters began throwing objects like water bottles at officers, who responded by using tear gas on the crowd. A scuffle between a protester and an officer broke out around 9:45 p.m., WCMH-TV reported.
Videos obtained by The Associated Press show people smashing the building's windows. One person briefly entered an office through a broken window but retreated before troopers within the building could catch him, said Ohio State Highway Patrol spokesman Lt. Craig Cvetan.
Windows were boarded up early Friday and workers were placing plywood over undamaged windows out of precaution.