Death toll of virus in Italy surpasses 33,000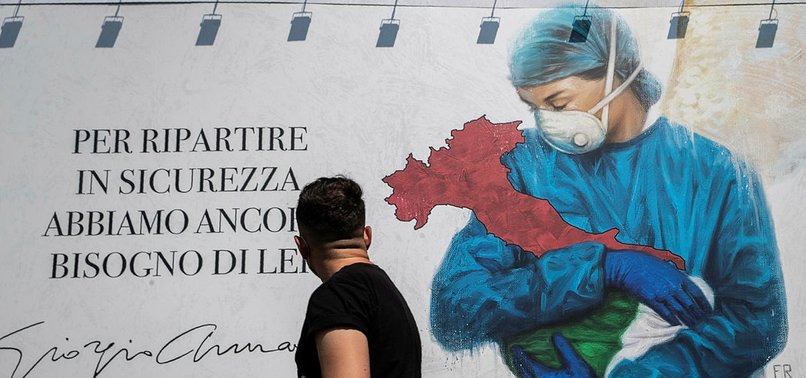 Italy's known death toll in the COVID-19 pandemic topped 33,000 on Wednesday, with 117 more deaths registered nationwide since the previous day.
But authorities acknowledge that the real number of deaths will probably never be known since many with coronavirus symptoms in care residences or in their own homes died without being tested in the past few months.
Lombardy, the northern region, which has registered more than a third of the entire nation's known cases, confirmed 384 new coronavirus infections on Wednesday, considerably more than the 73 registered in the next heaviest-hit region, Piedmont, also in the north.
Health Ministry and other government officials are closely monitoring regions for any jump in new cases following the May 18 easing of many lockdown restrictions, including allowing all retail stores to re-open and cafes and restaurants to resume in-house service.
Italians are waiting to learn if they will be able to freely travel among all regions starting on June 3, or only among some of them, in view of contagion rates.
Currently travel between regions is limited to strict necessity.
Italy registered 584 confirmed new cases on Wednesday, raising to 231,139 the total number of known coronavirus infections in the country, according to Health Ministry figures.