Chechen strongman reappears days after reported virus illness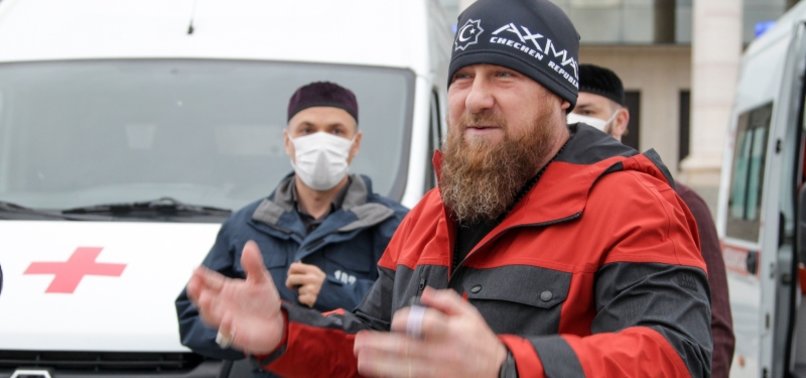 The strongman leader of Russia's southern Chechnya region Ramzan Kadyrov, who was reported to be hospitalised in Moscow with possible coronavirus last week, reappeared at a government meeting on Tuesday, making no mention of an illness.
Reports on Thursday, including from Russian state news agencies, said Kadyrov was flown to a Moscow hospital for treatment, which officials in Chechnya never confirmed nor directly denied.
The 43-year-old regional leader posted on his Telegram account Tuesday that he oversaw a meeting about the coronavirus, adding that the situation was "stable" in Chechnya's hospitals.
In the accompanying photo, Kadyrov is seen pictured at a large oval table with other officials, not wearing a face mask but sitting far apart from other participants.
Russian agencies had quoted medical sources as saying that Kadyrov was suspected of having the coronavirus and was put under doctors' supervision.
Kadyrov, who took power in Chechnya after his father Akhmad was killed in a 2004 bomb attack, is a loyal ally of President Vladimir Putin and has been accused of wide-ranging rights violations in his North Caucasus region.
He has taken a characteristically high-handed approach to the coronavirus, calling doctors who complained of a lack of protective equipment "provocateurs" who should be fired.
He also said that people who broke coronavirus quarantine should be "killed," and compared Chechens who did not self-isolate and then infected others to "terrorists" who should be buried in pits.
Kadyrov was unusually absent during the weekend marking the end of Ramadan, only posting a message with views of Grozny on his social networking page.