US blacklists head of Myanmar military for rights abuses against Rohingya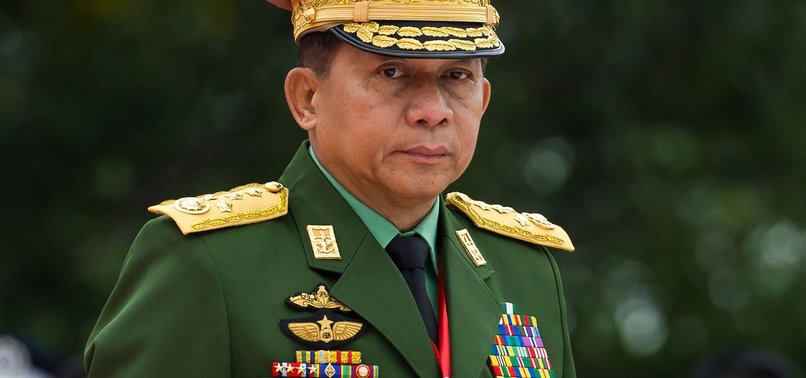 The U.S. Department of the Treasury on Tuesday designated four Myanmar officials, including the army chief, for human rights abuses in country's Rakhine state. The department's Office of Foreign Assets Control (OFAC) released the list of Global Magnitsky Designations that sanctioned Commander-in-Chief of the military, Min Aung Hlaing, for his role in human rights abuse.
The United States on Tuesday blacklisted four Myanmar military leaders, including the commander-in-chief, in the toughest action taken yet by Washington for alleged human rights abuses against the Rohingya and other minorities, the U.S. Treasury Department said.
The sanctions targeted Commander-in-Chief of the Burmese military forces Min Aung Hlaing, Deputy Commander-in-Chief Soe Win, Than Oo, a leader of the 99th Light Infantry Division, and Aung Aung, a leader of the 33rd Light Infantry Division, the Treasury said in a statement.
Some analysts and diplomats have tipped Min Aung Hlaing as a potential presidential candidate at the next election in 2020, when Nobel laureate Aung San Suu Kyi's National League for Democracy is likely to face opposition from nationalists aligned with the military.
His political ambitions could be damaged by the sanctions, as well as an earlier U.S. travel ban and Facebook's decision in August 2018 to remove the army chief's page that had been his main channel of communication with the public.
The latest sanctions freeze the U.S. assets of the military leaders and prohibit Americans from doing business with them. They were previously barred in July from entering the United States.
The Rohingya, described by the UN as the world's most persecuted people, have faced heightened fears of attack since dozens were killed in communal violence in 2012.
According to Amnesty International, more than 750,000 Rohingya refugees, mostly women and children, have fled Myanmar and crossed into Bangladesh after Myanmar forces launched a crackdown on the minority Muslim community in August 2017, pushing the number of persecuted people in Bangladesh above 1.2 million.
Since Aug. 25, 2017, nearly 24,000 Rohingya Muslims have been killed by Myanmar's state forces, according to a report by the Ontario International Development Agency (OIDA).
More than 34,000 Rohingya were also thrown into fires, while over 114,000 others were beaten, said the OIDA report, titled "Forced Migration of Rohingya: The Untold Experience."
Some 18,000 Rohingya women and girls were raped by Myanmar's army and police and over 115,000 Rohingya homes were burned and 113,000 others vandalized, it added.