Turkey reiterates position on foreign terrorists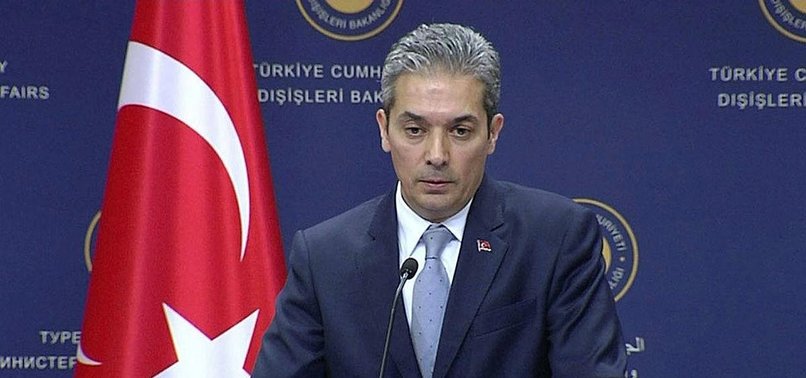 Turkey on Thursday reiterated its position on repatriating foreign terrorist fighters to their home countries.
"The stance of Turkey concerning the issue of Foreign Terrorists Fighters who have been in the conflict zones is clear," Turkish Foreign Ministry spokesman Hami Aksoy said in a statement, adding that Ankara expected countries of origin to "assume their responsibilities" with regards to the fighters.
Underlining that revoking the terrorists' citizenships would not be a sustainable solution, Aksoy said terrorists should be taken back by their respective countries to be rehabilitated and "brought to justice".
"Indeed, this is a prerequisite of the joint struggle against terrorism," Aksoy asserted, emphasizing the importance of international cooperation and coordination.
He noted that Ankara had coordinated with Amsterdam during the recent deportation of two Daesh/ISIS terrorists to the Netherlands, providing Dutch authorities with prior information of the terrorists' journey.
"It is also clearly seen that those who claim that the fight against DAESH has been weakened avoid to take responsibility on this issue," Aksoy concluded.
Ankara has said that it will send Daesh/ISIS members back to their countries, but several European countries have refused, saying the terrorists were denationalized.
Since recognizing Daesh as a terror group in 2013, Turkey has been attacked by Daesh/ISIS terrorists numerous times, including 10 suicide bombings, seven bombings, and four armed attacks which killed 315 people and injured hundreds.
In response to the attacks, Turkey launched anti-terror operations at home and abroad, neutralizing 3,500 Daesh terrorists and arresting 5,500.