Russia slams US decision on illegal Israeli settlements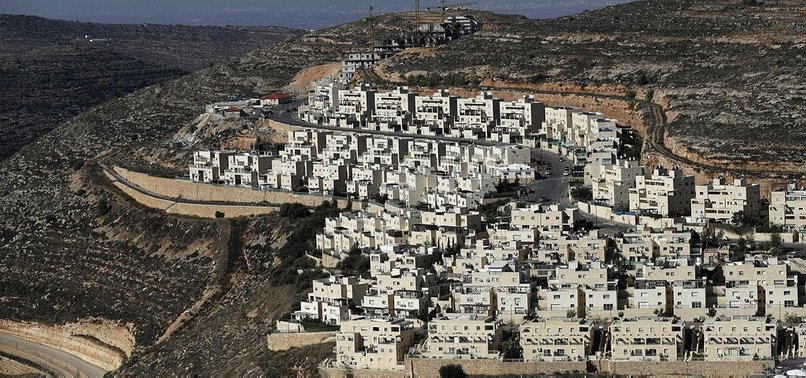 Russian Foreign Ministry slammed on Tuesday the U.S. decision to legitimize the illegal Israeli settlements in the occupied West Bank.
The U.S. move undermines international basis of the Palestinian-Israeli settlement and will escalate the situation in the Middle East, the ministry said in a statement, published on its official website.
"We see this decision of Washington as another step aimed at scrapping the international legal framework for the Middle East settlement, which will aggravate the already tense situation in Palestinian-Israeli relations," the ministry said.
Moscow confirms its adherence to the UN Security Council resolution 2334, according to which Israel's establishment of settlements in the Palestinian territory occupied since 1967, including East Jerusalem, has no legal force, the ministry said.
"It is a violation of international law and one of the main obstacles to the achievement of a Palestinian-Israeli settlement based on the two-state principle, as well as the establishment of a just, lasting and comprehensive peace in the Middle East," the ministry said.
Moscow also called both Israel and Palestine to refrain form steps that can further escalate the situation and prevent start of a negotiating process.
The U.S. on Monday reversed course on its position regarding Israeli settlements built in the occupied West Bank, breaking with over four decades of precedent in saying that they will no longer be viewed as illegal "per se".
The move is highly likely to irk Palestinian officials, who have rejected a role for the U.S. in any prospective peace talks with Israel over the Trump administration's 2017 decision to unilaterally recognize Jerusalem as Israel's capital.
The U.S. under President Donald Trump has since gone on to close the Palestinians' diplomatic office in Washington and has relocated its embassy in Israel from Tel Aviv to Jerusalem.
Roughly 650,000 Israeli Jews currently live on more than 100 settlements built since 1967, when Israel occupied the West Bank and East Jerusalem.
The Palestinians want these territories along with the Gaza Strip for the establishment of a future Palestinian state.
International law views both the West Bank and East Jerusalem as occupied territories and considers all Jewish settlement-building activity there illegal.