U.S. no longer considers Israeli settlements in violation of international law: Pompeo
WORLD
Agencies and A News
Published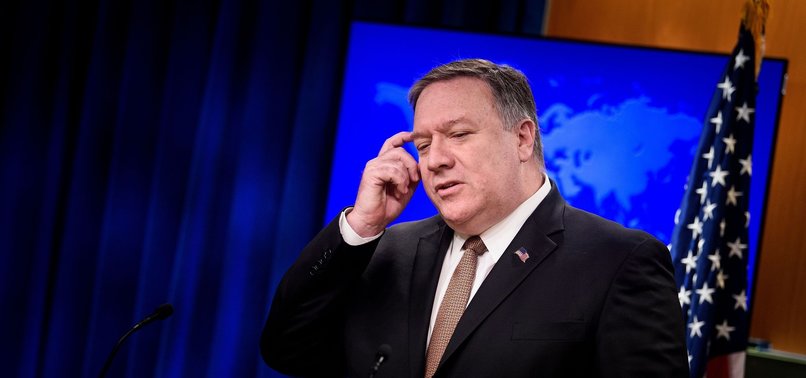 The US government has reversed its policy on the illegal Israeli settlements. Secretary of State Mike Pompeo said on Monday that the US government would no longer treat Israeli settlements as international law violation.
The United States no longer considers Israeli settlements to be "inconsistent with international law," Secretary of State Mike Pompeo announced Monday, in a shift in American foreign policy.
"After carefully studying all sides of the legal debate, this administration agrees... (the) establishment of Israeli civilian settlements in the West Bank is not, per se, inconsistent with international law," Pompeo said.
Until now, US policy was based, at least in theory, on a legal opinion issued by the State Department in 1978, which said that establishing of settlements in the Palestinian territories went against international law.
The US shift could be interpreted as a boost for Israeli Prime Minister Benjamin Netanyahu, who is struggling to stay in power after failing to form a coalition government.
The Hansell Memorandum had been the foundation for the U.S. position on settlements in the occupied West Bank for over 40 years. It holds that Israel's settlements "appear to constitute a 'transfer of parts of its own civilian population into the territory it occupies,'" maintaining their inconsistency with international law.
Pompeo said the new policy, which would pertain solely to the West Bank, would be that the U.S. has "no view" on the legal status of individual settlements, and the top diplomat said the U.S. would not prejudge the final status of the West Bank.
"This is for the Israelis and the Palestinians to negotiate," he said.
The move is highly likely to irk Palestinian officials who have rejected a role for the U.S. in any prospective peace talks with Israel over the Trump administration's 2017 decision to unilaterally recognize Jerusalem as Israel's capital.
The U.S. under President Donald Trump has since gone on to close the Palestinians' diplomatic office in Washington, and has relocated its Israel embassy from Tel Aviv to Jerusalem.
Israel occupied Jerusalem and the whole of the West Bank following the 1967 Six-Day War. Israel began establishing settlements in the West Bank the following year.
The Trump administration's decision to move away from the Hansell Memorandum will likely further distance it from allies in Europe.
The EU's top court ruled last week that products produced in the occupied territories must be marked as such.
The Palestinians want the West Bank -- along with the Gaza Strip -- for the establishment of a future Palestinian state.
The new policy will also further decrease the likelihood that Trump's long-promised peace plan will gain any traction when and if it is ever released.
International law views both the West Bank and East Jerusalem as occupied territories and considers all Israeli settlement-building activity there as illegal.