Recent hacks pose risk to WhatsApp's market value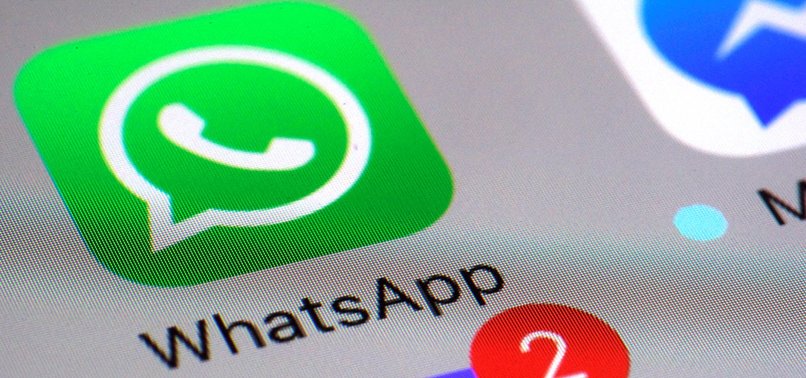 WhatsApp will face a loss in its market value if it revealed a weakness in its crypto system in the wake of recent Israeli hacks, a political scientist told Anadolu Agency.
The NSO Group has been accused by WhatsApp of an espionage attempt to spy on nearly 1,400 WhatsApp users, including 100 human rights activists, journalists, political dissidents and senior government officials from 20 countries.
On Oct. 29, WhatsApp sued NSO, which was founded in 2010 and employed nearly 500 people.
"Working with research experts at the Citizen Lab, we believe this attack targeted at least 100 members of civil society, which is an unmistakable pattern of abuse," WhatsApp, which prides itself on its encrypted messaging capabilities, said in a statement.
WhatsApp will face a loss in market value if it revealed a weakness or breakdown in its crypto system, said Ali Burak Darıcılı, a political scientist at Bursa Technical University in northwestern Turkey.
WhatsApp is strong enough to resist ordinary attacks. But, Darıcılı said, it could be hacked by a country's intelligence service.
NSO is a private company whose founders have worked for Israel's leading electronic intelligence for years, Nezir Akyeşilmen, a cyber security expert at Turkey's Selçuk University, said in an interview with Anadolu Agency.
Israel denied having ties with the recent WhatsApp hack, like all countries who use these kinds of spyware, Akyeşilmen stressed.
Sale of espionage products
Darıcılı stressed Israel has played an important role in the cyber-spy industry by selling espionage products.
"For Israel, spy products are commercial commodities," the security expert said, adding that the country earns a huge amount of money with its exports.
Darıcılı said that Israel engages in the cyber-spy industry for two reasons: to ensure its security and to add new dimensions to its "problematic foreign policy" based on trade relations.
Israel is the first country to understand the importance of cyber intelligence, Akyeşilmen added.
Darıcılı highlighted the Stuxnet computer virus to emphasize the strength of Israel which targeted uranium enrichment facilities at Iran's nuclear site in 2010.
Stuxnet incident was the first publicly known example of a virus being used to attack industrial machinery.
"The surveillance was carried out using a spyware tool called Pegasus, which could also spy on other applications such as Gmail and Facebook," Akyeşilmen added.
Akyeşilmen said there are some claims that the Pegasus malware was used to infect Jamal Khashoggi's phone.
Khashoggi, a Saudi Arabian national and a columnist for The Washington Post, was killed and later dismembered by a group of Saudi operatives in October 2018, shortly after he entered that country's consulate in Istanbul, to get a marriage certificate.
Israel spied on its opponents at home and abroad to obtain personal information, said Darıcılı.
"It is obvious that Israel targets users' private life to launch character assassination or force them to work for Israel when needed," Darıcılı added.