Saudi king meets US defense secretary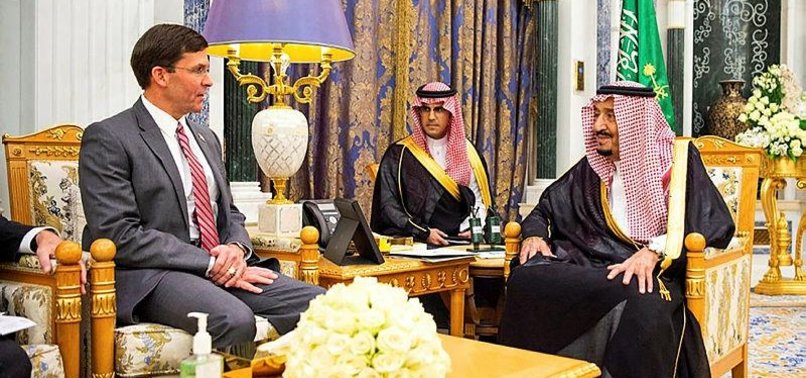 Saudi Arabia
's King
Salman bin Abdulaziz
on Tuesday met with the U.S. Defense Secretary
Mark Esper
in Riyadh.
According to Saudi local media, the two parties discussed a number of security and defense issues.
Both sides also discussed the Saudi-American friendship and aspects of strategic cooperation between the two countries, the Saudi-run Al-Arabiya TV reported.
Esper arrived in Saudi Arabia on Monday on an unscheduled visit. Since he assumed offie in July, this was his first visit to interact with a key American ally in the Mideast.
With no comments yet on the visit either from Washington or Riyadh, local media reported that the visit came close on the heels of the visit of Russian President Vladimir Putin. During the visit last week, Putin signed around 20 agreement in various sectors, including energy.
A few days before his visit, the Pentagon announced the deployment of around 2,000 U.S. soldiers and two fighter squadrons in Saudi Arabia, in response to attacks on the country's oil facilities last month. Both countries held Iran responsible for the attacks.