Russia supports steps removing terror threat from Syria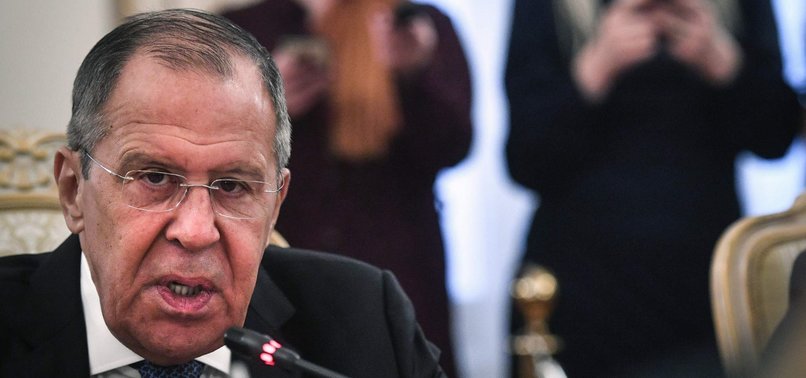 Russia's stance on Syria is reaching a situation with no illegal armed groups on the country's territory, Russian Foreign Minister Sergey Lavrov said on Monday.
"We have our position, which we openly promote, which we consider optimal in the current situation, which is to achieve a situation where all the structures of the Kurds on the Syrian territory will be firmly inscribed in the legal framework of the Syrian Arab Republic, in the Syrian constitution, and that there are no illegal armed groups on the territory of the Syrian Arab Republic, and no threat, originating from the territory of Syria to the Republic of Turkey, as well as to other states," Lavrov said, speaking at a news conference in Moscow, following a meeting with his Bulgarian counterpart Ekaterina Zaharieva.
According to the minister, a dialogue has to be established between the sides to achieve the goal in Syria.
"... And, of course, a dialogue between Turkey and the Syrian Arab Republic is necessary, where we are also ready to play a supporting role and encourage such direct contacts. It is obvious that the dialogue between Ankara and Damascus should be based on the Adana agreement of 1998," he said.
Lavrov said amendment of the Adana agreement can also be possible, and it was up to the sides to decide whether the document needs to be revised.
"This is the existing international legal framework, which has been confirmed by both sides recently, including in the context of current events. If the parties find it necessary and mutually acceptable to clarify or amend this agreement in any way, it will be their decision, and we will certainly accept and support it," he said.
Referring to a possibility of contacts between the Turkish and Syrian officials in Sochi on the sidelines of the presidential meeting, Lavrov said there were no such plans.
Russia welcomes Turkey-US talks
In a separate statement, Presidential Aide Yury Ushakov said Russia is "positive" about the results of the talks between Turkish President Recep Tayyip Erdogan and U.S Vice President Michael Pence.
"The Russian side is positive about the results of the talks between the Turkish leadership and the U.S. vice president. But tomorrow, as you know, 120 hours, these five days are already expiring, we will see how the situation will develop. Actually, this will be discussed by Russian and Turkish leaders at a meeting in Sochi," he said.

Second line of TurkStream will be completed in 2020
Lavrov said his Bulgarian counterpart Ekaterina Zaharieva informed him about the beginning of construction of the second branch of the "TurkStream" gas pipeline.
The relevant ceremony with the participation of Bulgarian prime minister and the Russian ambassador to Bulgaria was held today, according to the minister.
"The partners stressed that the work, as planned, will be completed on time by 2020," Lavrov said.