Thousands of UK citizens join march in London for new Brexit referendum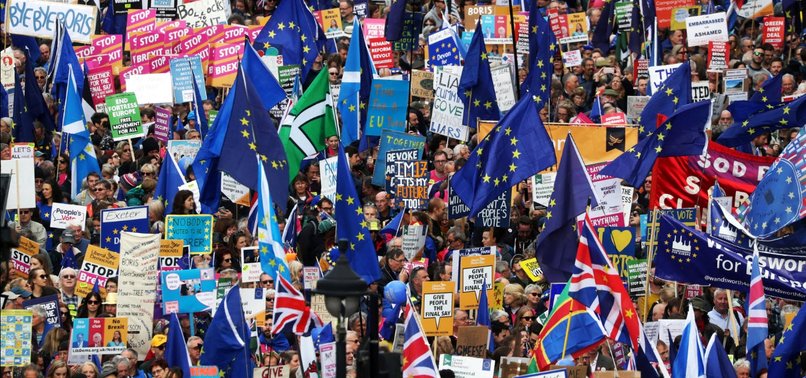 Tens of thousands of pro-EU protesters from across Britain wielding banners, placards and flags converged on parliament on Saturday, as MPs debated the government's Brexit deal. Beneath largely clear blue skies, demonstrators rallied near Hyde Park in central London before marching to Westminster to call for a second referendum on Britain's planned EU departure.
Thousands of people in central London joined a march for a second referendum on Brexit on Saturday, as lawmakers prepared to vote on Prime Minister Boris Johnson's deal to exit the European Union.
The group, supported by pro-EU lawmakers from Britain's main political parties, said it hoped to attract hundreds of thousands of supporters to make the march to parliament "one of the biggest and most important protests our country has ever seen."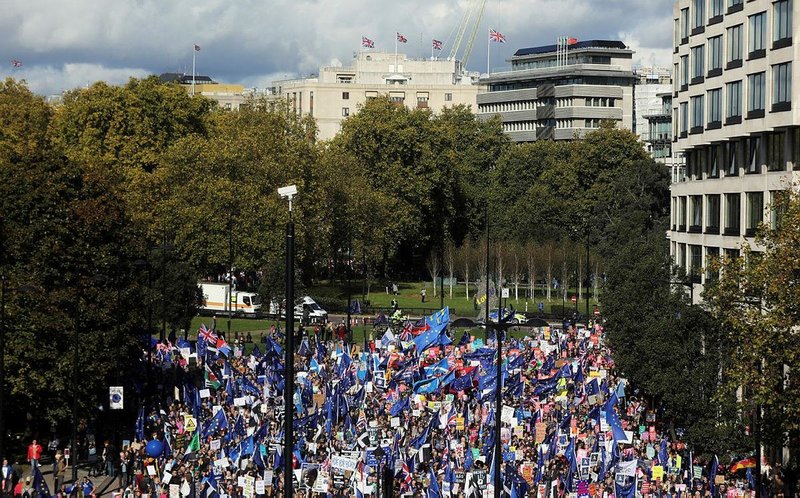 "Let us have a final say referendum where we trust the people, not Boris Johnson, to solve the Brexit crisis," organizers People's Vote tweeted on Saturday.
London mayor Sadiq Khan and Caroline Lucas, Britain's sole Green Party member of parliament, are among the politicians scheduled to speak at the rally.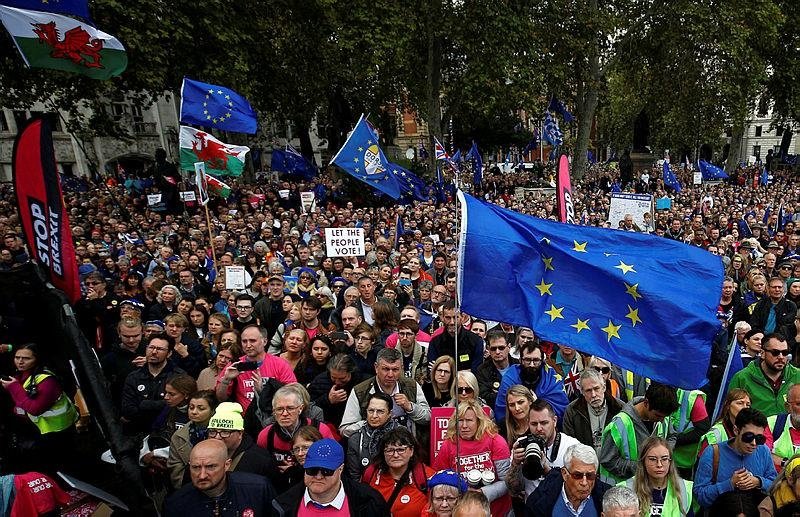 "And we're off!" Khan tweeted from the march.
"Thousands of people from all corners of our country, all ages and backgrounds, making sure our message is heard loud and clear - give the people the #FinalSay on Brexit," he said.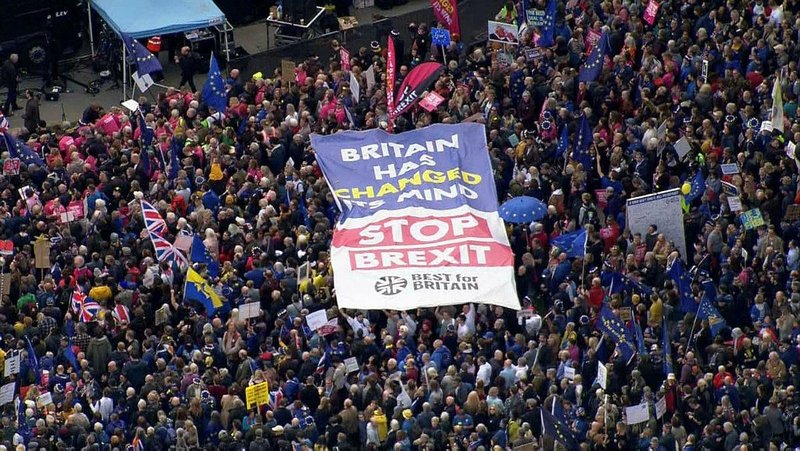 "This could be our last chance to fight for democracy and our place in Europe," Khan wrote in Saturday's Independent newspaper.
London's Metropolitan Police said roads were closed along the route of the march, including Parliament Square, where the protesters will rally close to parliament.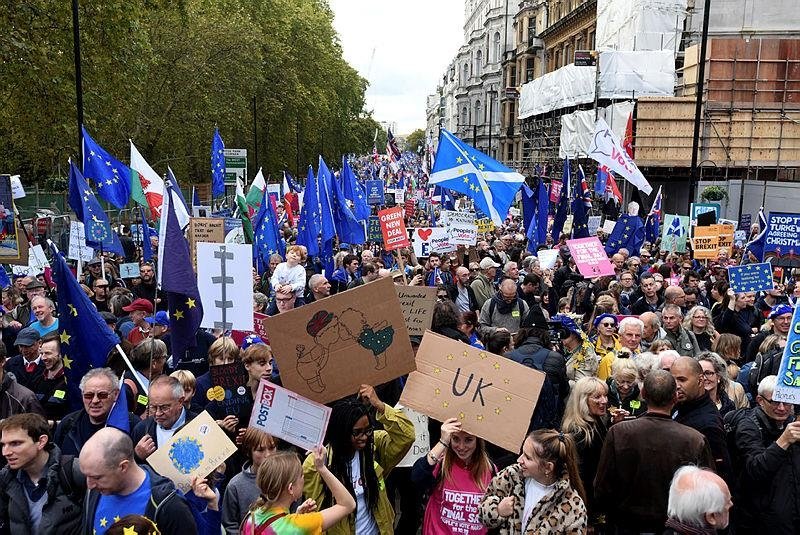 The march took place as lawmakers debated the Brexit deal that Conservative premier Johnson agreed with Brussels earlier this week.
People's Vote said "people from every corner of the UK will tell Boris Johnson loud and clear that he cannot inflict a hard and destructive Brexit on the UK without first seeking the people's democratic consent in a final say referendum."


The campaign claimed earlier that about one million people attended its last rally in March, but analysis by media fact-checking group Full Fact and Wired magazine, which consulted experts in crowd estimation, suggested that some 300,000 to 400,000 people took part.
In the 2016 Brexit referendum, 52 per cent of voters opted to leave the European Union.