Academic points to fake contents shared by YPG/PKK on social media to slander Turkey's Operation Peace Spring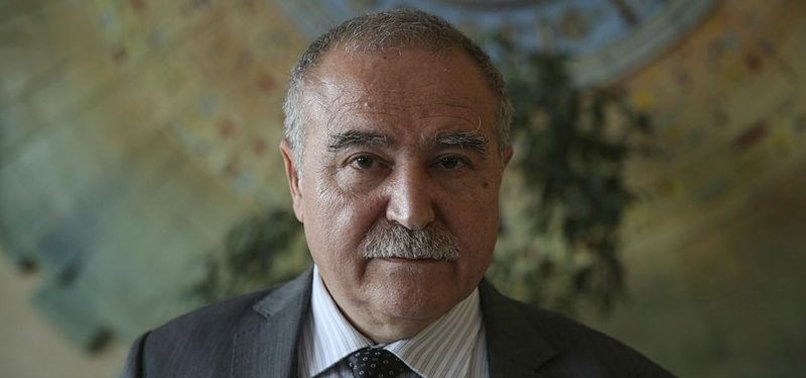 An academician on Saturday said the allegations about use of chemical weapons by Turkey amid its counter-terror operation in
northern Syria
were merely part of a smear campaign.
Professor
Hilmi Özden
, head of International
Medical Rescue Crew Association
(UMKE-DER), said a chemical weapon attack could not be deduced from a single image spread on social media.
Referring to the fake photos spread by pro-
YPG/PKK
terror group accounts, Özden said the white phosphorus allegations were baseless and not based on a scientific approach.
"A chemical attack can not be proven through a single person as such an attack affects hundreds of people at the same time," he said, adding no health personnel in that photo were even protecting themselves.
"The photo is only black propaganda," he said. "If that had been a chemical attack, there would not have been anyone taking photos or treating [people] as it would have affected almost every one. Those who service [such] images are clueless about these subjects."
Emphasizing that white phosphorus would pierce into human flesh unlike typical burns, however, the images on social media suggested otherwise, which is technically not possible according to him.
On Oct. 9, Turkey had launched
Operation Peace Spring
to eliminate terrorists from
northern Syria
in order to secure Turkey's borders, aid in the safe return of Syrian refugees and ensure Syria's territorial integrity.
Ankara wants to clear northern Syria east of the Euphrates River of the terrorist PKK and its Syrian offshoot, the
YPG/PKK
.In its more than 30-year terror campaign against Turkey, the PKK -- listed as a terrorist organization by Turkey, the U.S. and the European Union -- has been responsible for deaths of 40,000 people, including women, children and infants.
Pro-YPG/PKK terror group social media accounts have uploaded scores of fake photos on social media, accusing Turkey of committing inhumane crimes and hold a smear campaign against Turkish army which pays utmost importance to civilians.