Turkish student in France punished for military salute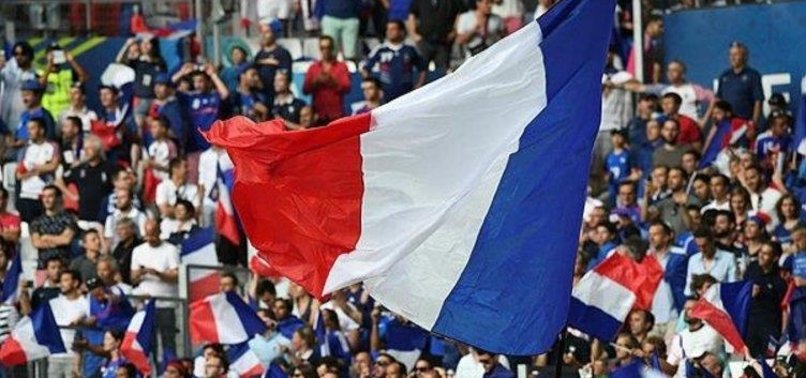 A school in eastern France withdrew an award that a 14-year-old student of Turkish origin won in a running competition after he performed a soldier salute in respect to martyred Turkish soldiers.
The principal of a French mid-school in Saint-Usage town took back the trophy from Eren Ertuğrul, who came in first in the race, after he performed a soldier salute.
Ali Ertuğrul, Eren's father, told Anadolu Agency the principal considered the salute as a "provocative action".
"After the soldier salute, my son was taken to the principal's room in the school. The principal took the cup from my son's hands, saying that the military salute was a provocation to the French and that such a thing should not be done at school." Ertuğrul said.
Ertuğrul added that his son performed the salute due to pay respect to Turkish soldiers, who were martyred during the anti-terror operation in northern Syria which was launched on Oct. 9.
The parents of the child talked to both the mayor of the city and to the principal after they learned about the incident.
The couple recalled French star Antoine Griezmann, who made a military salute in front of French President Emmanuel Macron in Moscow, during a ceremony at the 2018 FIFA World Cup final and said: "We do not accept our son's behavior as a crime. Griezmann made the same soldier salute, why don't you react to him?"
Eren's salute was supported by Turkish community in the town, said father Ertuğrul, adding: "The response [from the principal] has affected my son badly and he came home crying."
When France beat Croatia 4-2 to become world champions in 2018, Griezmann made a military salute at a ceremony but he faced no probe from UEFA.
Also, Turkish National Football Team players performed military salutes while celebrating a goal they scored during the UEFA EURO 2020 Qualifiers against Albania in Istanbul, as well as during their match against France in Saint-Denis, in reference to Turkey's anti-terror operation in Syria.
UEFA, European football's governing body, launched an investigation on Tuesday against Turkey for a military salute performed by players of its national team.
UEFA initiated "disciplinary investigations" for the matches, appointing an inspector with regard to "potential provocative political behaviour," UEFA said in a statement.