Turkey to end cross-border offensive in northeastern Syria only after YPG leaves - FM Çavuşoğlu
WORLD
Agencies and A News
Published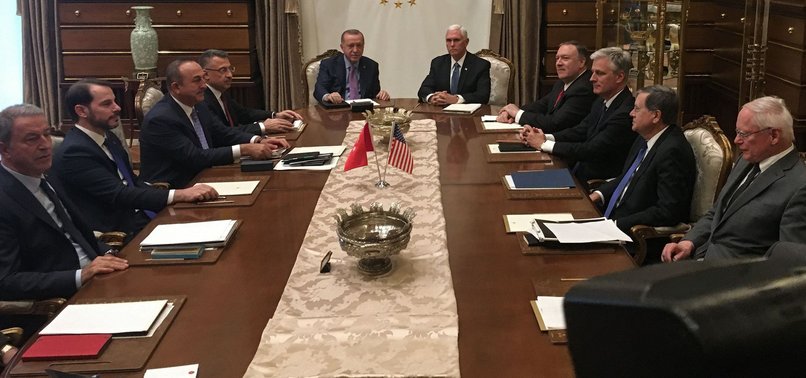 "Pause of Turkey's cross-border offensive called the "Operation Peace Spring" in northeastern Syria is not a cease-fire, the cease-fire can only happen between two legitimate sides," Turkish Foreign Minister told press conference after talks with American delegation in the capital Ankara. The minister also stated that Turkey would end Syria op only after YPG terrorists leaved.
"We are suspending the operation. This is not a ceasefire," Turkish Foreign Minister Mevlüt Çavuşoğlu stressed in his speech during a press conference.
"We can only halt the offensive when all terrorist elements completely withdraw from this area," he told reporters in the capital Ankara.
Çavuşoğlu spoke minutes after US Vice President Mike Pence announced in Ankara that Turkey and the United States have agreed to a ceasefire in Syria.
The minister also added that the two sides agreed that the YPG -- viewed by Ankara as the Syrian extension of the bloody-minded PKK terror group -- will also destroy its border fortifications.