Erdoğan: Joint U.S.-Turkish effort on Syria to promote peace and stability in region
WORLD
Agencies and A News
Published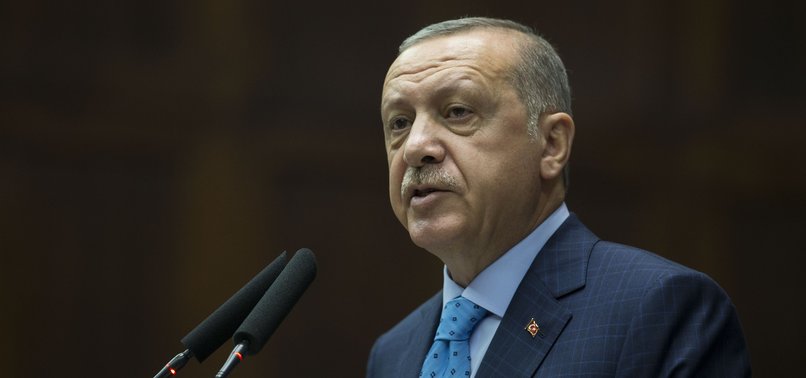 Sharing a series of social media posts related to the high-level meeting held between U.S. and Turkish delegations at the Beştepe Presidential Complex in the capital Ankara on Thursday, Turkey's President Recep Tayyip Erdoğan wrote on his official Twitter page that he was confident the joint Washington-Ankara effort would promote peace and stability in the region.
Turkish President Recep Tayyip Erdoğan said on Twitter on Thursday he is confident that joint efforts with the United States will promote peace and stability after the two sides agreed to pause Turkey's military offensive in northeastern Syria.
"Mr. President, many more lives will be saved when we defeat terrorism, which is humanity's arch enemy," he wrote in response to a post on Twitter in which U.S. President Donald Trump hailed the deal earlier on Thursday as "great news."
"I am confident that this joint effort will promote peace and stability in our region," Erdoğan added.
Erdoğan's remarks came shortly after Ankara agreed with Washington to pause Operation Peace Spring for five days so that YPG/PKK could leave the region.
Trump has said in a tweet, "Great news out of Turkey. News Conference shortly with @VP and @SecPompeo. Thank you to @RTErdogan. Millions of lives will be saved!"
According to a joint statement from the Turkish Foreign Ministry, the operation will be paused when the withdrawal of YPG terrorists, the Syrian branch of PKK terror group, is completed.
Among the terms are the re-collection of YPG heavy weapons and the destroying of their fortifications and all other fighting positions.
Turkey will get 20 miles (32 kilometers) of safe zone south of the Turkish border in Syria, U.S. Vice President Mike Pence told a press conference in Ankara following a meeting with Erdoğan that took more than an hour-and-a-half.
Pence said that Turkey and the U.S. also agreed to eliminate Daesh completely in Syria's northeast, underscoring that Washington agreed to withdraw the existing sanctions when the operation is halted.
Turkey launched Operation Peace Spring in northern Syria on Oct. 9 in order to secure Turkey's borders, aid the safe return of Syrian refugees, and ensure Syria's territorial integrity.
Ankara wants to clear the region east of the Euphrates River of the terrorist PKK and its Syrian offshoot, the YPG.
In its more than 30-year terror campaign against Turkey, the PKK -- listed as a terrorist organization by Turkey, the U.S., and the European Union -- has been responsible for deaths of 40,000 people, including women, children and infants.