More than 600 [YPG and Daesh] terrorists neutralized in Turkey's Operation Peace Spring - National Defense Ministry
WORLD
Agencies and A News
Published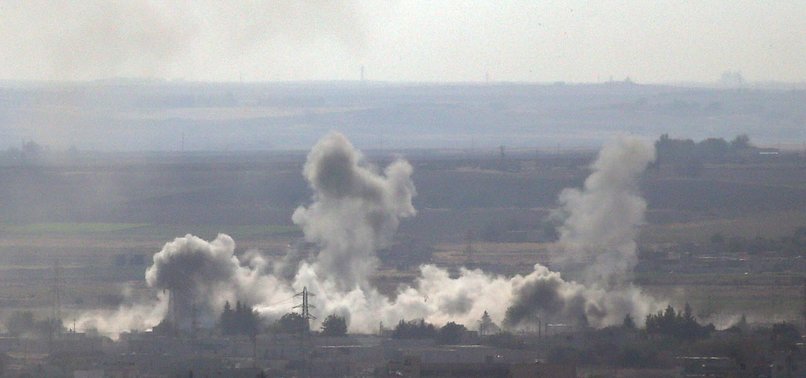 Since the onset of Turkey's cross-border operation launched by Turkey-led forces to kick "terrorist elements" out of warn-torn Syria, more than 610 YPG and Daesh terrorists have been neutralized in the scope of Syria offensive dubbed "Operation Peace Spring".
A total of 611 PKK/YPG and Daesh terrorists have been "neutralized" since the beginning of Turkey's cross-border operation in northern Syria, the National Defense Ministry said Tuesday.
Turkish authorities often use the word "neutralized" to imply the terrorists in question surrendered or were killed or captured.
The ministry updated the figure in a Twitter post.

Turkey on Oct. 9 launched Operation Peace Spring to eliminate terrorists from northern Syria in order to secure Turkey's borders, aid in the safe return of Syrian refugees and ensure Syria's territorial integrity.
Ankara wants to clear northern Syria east of the Euphrates River of the terrorist PKK and its Syrian offshoot, the PYD/YPG.
In its more than 30-year terror campaign against Turkey, the PKK -- listed as a terrorist organization by Turkey, the U.S. and the European Union -- has been responsible for deaths of 40,000 people, including women, children and infants.