Erdoğan calls reports of escaped Daesh prisoners "disinformation"
WORLD
Agencies and A News
Published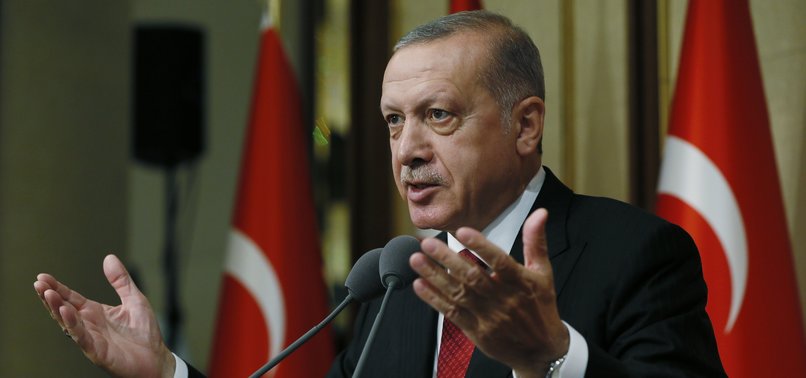 Turkish President Recep Tayyip Erdoğan has described the reports -- claiming that Daesh detainees fled the prisons located in the northeastern region of Syria -- as 'disinformation'. The president also reiterated that Turkey had no eye on Syrian territory; if anything, it standed against those who wanted to divide Syria.
Turkish President Recep Tayyip Erdoğan on Sunday dismissed reports that Daesh prisoners in northeastern Syria had escaped as a result of Turkey's cross-border military offensive in the region, saying they were "disinformation" aimed at provoking the West.
The YPG -- the Syrian branch of bloody minded PKK terror group -- in northern Syria said on Sunday that 785 foreigners affiliated with Daesh had managed to escape a camp where they were being held following Turkish shelling on Sunday.
Erdoğan was quoted by the state-run Anadolu news agency as saying that these reports were false and aimed at provoking the United States and other western countries.

"Turkey has no eye on Syrian territory it stands against those who want to divide Syria," Erdoğan said in a statement as he stressed the importance of territorial integrity once and again.