Unmanned aerial vehicle downed near Syria for violating Turkish air space
WORLD
Agencies and A News
Published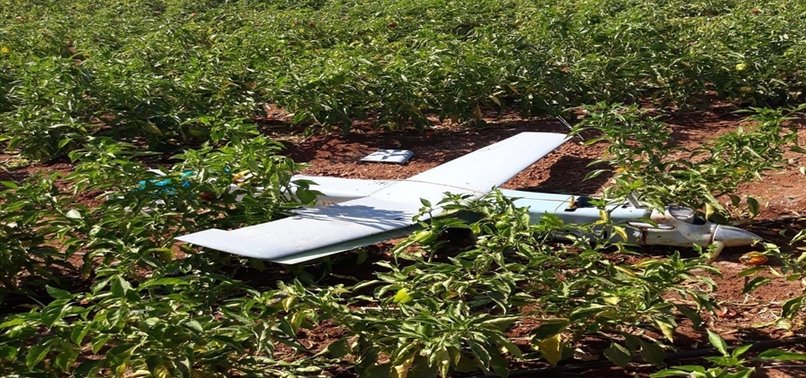 Turkis air force on Sunday downed an unidentified drone on the Syrian border after it breached Turkish air space several times, the defence ministry stated. The UAV of undetermined nationality violated Turkish airspace a total of six times both near Kilis and in the region of northern Syria liberated by Turkey's Operation Euphrates Shield in 2016-2017, the ministry added.
Turkish F-16s on Sunday shot down an unmanned aerial vehicle (UAV) near the Syrian border after it violated Turkish airspace multiple times, said Turkey's Defense Ministry.
"An unmanned aerial vehicle which violated our air space six times (on Saturday)... was downed by two of our F-16s which took off from Incirlik" air base in southern Turkey, the defence ministry said, sharing pictures of the downed drone.
The ministry said it was not known who the drone belonged to but said it was grounded at 1324 (1024 GMT) local time.
"The wreck of the drone was found at the Çıldıroba base" by the Turkish gendarmerie in the Kilis province near the Syrian border, the ministry said.