UK opposition leader rejects PM Johnson's election call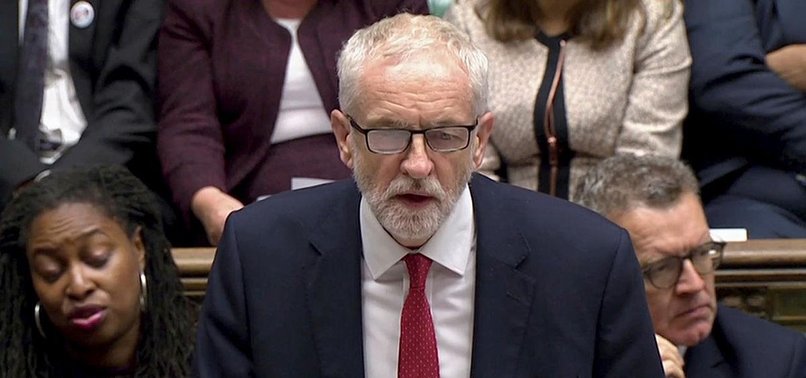 British opposition Labour leader Jeremy Corbyn told Prime Minister Boris Johnson on Wednesday that he should first get a delay to Brexit to win backing for a new national election. "It's very simple - if you want an election, get an extension and let's have an election," Jeremy Corbyn said.
Britain's main opposition leader has rejected Prime Minister Boris Johnson's taunting demand for a no-confidence vote in the government, saying he won't support a new election unless a no-deal Brexit is ruled out.
Labour Party leader Jeremy Corbyn says Johnson should secure a delay to Britain's EU exit — scheduled for Oct. 31 — and "then let's have an election."
And he called for Johnson to resign over his illegal suspension of Parliament.
He said Johnson "should have done the honorable thing and resigned" after the Supreme Court ruled Tuesday that the prime minister's attempt to shut down Parliament for five weeks was unlawful. Johnson says he won't quit.
Johnson accuses his opponents of being scared of the verdict of the public for refusing to back an election.