UN chief announces formation of Syria constitutional committee
WORLD
Agencies and A News
Published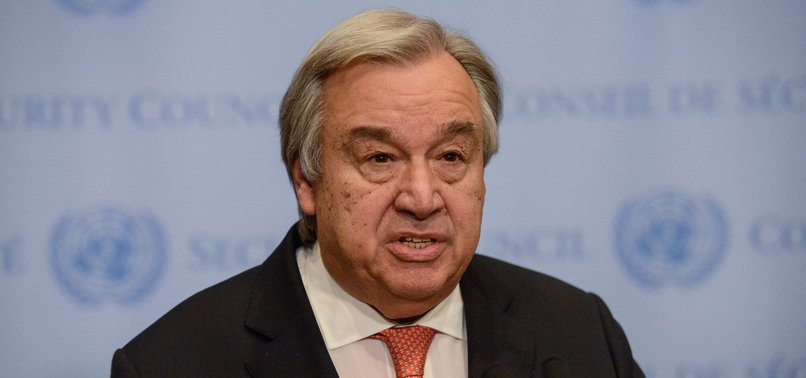 UN Secretary-General Antonio Guterres announced Monday the creation of a constitutional committee on Syria that will include Assad regime and opposition representatives. "I firmly believe that the launching of a Syrian-organized and Syrian-led Constitutional Committee can be the beginning of a political path towards a solution to the years-long war," UN chief told reporters.
United Nations Secretary-General Antonio Guterres announced on Monday the formation of a constitutional committee for Syria, a long-awaited step in a stalled peace process.
"It will be facilitated by the United Nations in Geneva," Guterres told reporters, adding that it would be convened in the coming weeks. The United Nations sees the committee as a next step in efforts to find a political solution to end the more than eight-year war in Syria.
Syria has been gripped by conflict since 2011 when demonstrations seeking democratic reforms were fiercely cracked down on by the Syrian regime.
More than half a million people have died in the ensuing conflict and millions more have been displaced as large swaths of Syria have been reduced to rubble.