Turkish VP Oktay urges int'l community to speak up over Upper Karabakh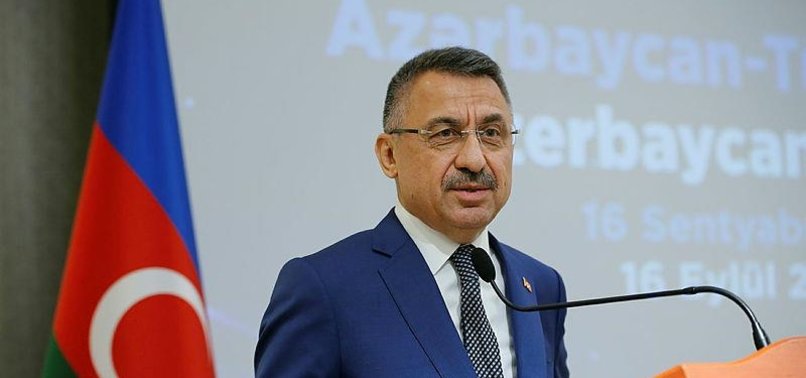 Turkish Vice President Fuat Oktay on Monday called on the international community to speak up over the Upper Karabakh issue.
Upper Karabakh is the internationally recognized territory of Azerbaijan illegally occupied by Armenia through military aggression since 1991.
The Armenian occupation of the historical Azerbaijani lands led Turkey -- which sides with Baku in the conflict -- to close its frontier with Armenia.
Referring to Armenian Prime Minister Nikol Pashinyan's statements at occupied Azerbaijani territory of Upper Karabakh, Oktay said: "I would like to emphasize that it is clear that such populist statements will not contribute to the negotiations and the international community should not remain silent on it.
Oktay, who is on an official visit to Baku, stressed that Turkey has acted in close cooperation with Azerbaijan for a quarter of a century to end the occupation that continues on about one fifth of the territory of Azerbaijan.
"We see this as our national issue as much as it is for Azerbaijan," he said.