UN chief calls for 'dialogue' amid Kashmir tensions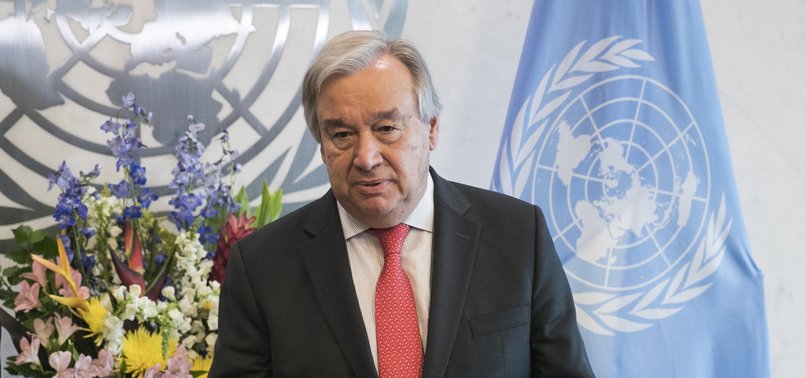 UN Secretary-General Antonio Guterres remains concerned by tensions in Kashmir and has urged India and Pakistan to peacefully discuss a way out of the ongoing crisis, a spokesman said.
Addressing reporters in New York on Tuesday, UN spokesman Stephane Dujarric said Guterres had met repeatedly with Pakistani and Indian officials in recent weeks in a bid to calm tensions between the nuclear-armed powers.
The secretary-general "remains very concerned about any potential escalation between India and Pakistan over the situation," Dujarric said.
"He appeals to both sides to deal with the issue through dialogue and, as was said by the High Commissioner for Human Rights recently, the situation in Kashmir can only be solved with the full respect of human rights."
Dujarric described a series of meetings and phone calls between Guterres and senior officials from both India and Pakistan in recent weeks, up to and including Indian Prime Minister Narendra Modi.
"Our position on mediation as a matter of principle has always remained the same," Dujarric added.
Tensions between New Delhi and Islamabad were raised on Aug. 5, when India sent thousands of troops into the Kashmir valley, withdrew special rights for the region and cut off the area's mobile telephone and internet connections.
Pakistan and India both rule parts of the Himalayan area while claiming the territory in full. The rival powers have fought two wars over the region and security analysts have warned that tensions could again boil over into violence.