Johnson vows to push for Brexit after suspending parliament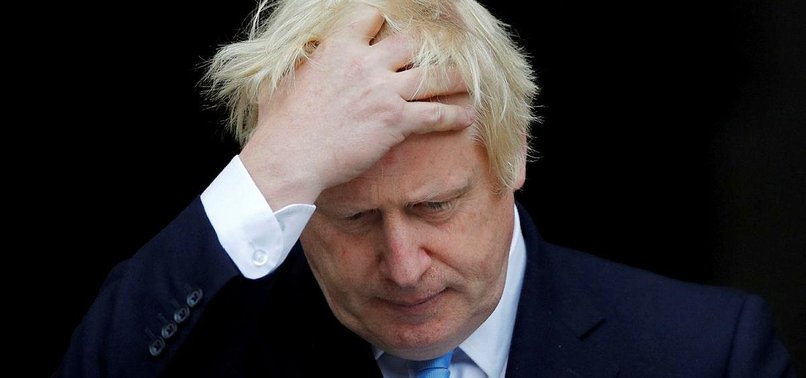 Prime Minister Boris Johnson on Tuesday vowed to use his five-week suspension of parliament to ensure that Britain leaves the European Union on October 31, with or without an exit deal.
"I think there are loads of people around the place who really want this thing done, and that includes the British people but also [people] in Brussels and our friends and partners across the EU," Johnson told the BBC.
"They want us to get on with this," he said. "It's been dragging on for three years [since Britain voted for Brexit]."
Opposition lawmakers voted down Johnson's call for a snap election late Monday, shortly before the suspension of parliament until October 14.
A cross-party group of lawmakers urged him on Tuesday to push for a last-minute deal with Brussels, amid fears that he could flout a new law designed to prevent a no-deal Brexit on October 31.
Pro-Brexit lawmakers in Johnson's Conservative party have urged him to ignore the law.
"We're working very hard to get a deal. I think we will get a deal, but if absolutely necessary we'll come out with no deal," Johnson told the broadcaster.
Opposition Labour party leader Jeremy Corbyn accused Johnson of "running away from scrutiny" by suspending parliament.
"He wants to stage a showdown over a no-deal Brexit that he can repackage as a battle between parliament and the people," Corbyn said in a speech to the Trades Union Congress.
"But the idea that Johnson and his wealthy friends and backers somehow represent the people is truly absurd," Corbyn said.
"Johnson and his hard-right cabinet are not only on the side of the establishment ... they are the establishment."
Johnson rejected accusations that he suspended parliament to run down the clock towards October 31 and avoid scrutiny of his Brexit plans.
He insisted he wanted the recess to prepare for "delivering on the priorities of the people" in sectors such as education, healthcare and policing in the next parliamentary session.
Labour lawmaker Stephen Kinnock said his cross-party group "MPs for a deal" wants a "pragmatic deal that we believe can command a majority in parliament and also begin to reunite our deeply divided country."
Another Conservative member of the group, Victoria Prentis, told the BBC that she wants to respect the result of the 2016 Brexit referendum but "avoid the damages of a no-deal Brexit."
Johnson said on Monday that he was making progress in negotiations with Brussels, but British lawmakers and EU officials have cast doubt on whether he is serious about seeking a deal.
In an open letter to constituents on Tuesday, former minister Amber Rudd, who resigned from Johnson's government on Saturday, said she "no longer believes that getting a deal is the central objective of the government."
Rudd said earlier that the government was devoting 80-90 per cent of its time to preparations for a no-deal Brexit.