NATO fully supports Moldova's neutrality, independence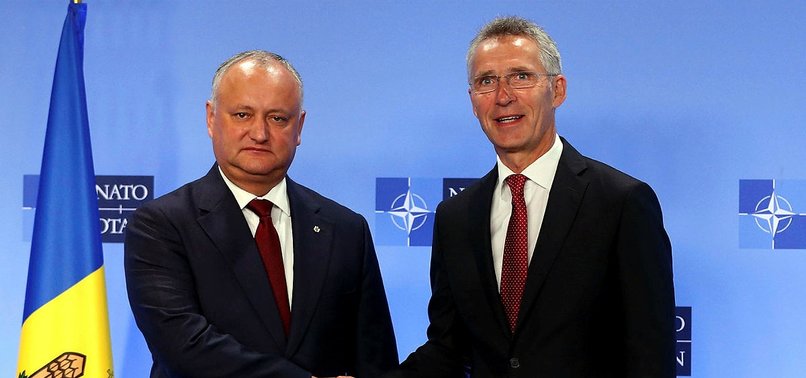 NATO fully supports Moldova's constitutional neutrality and independence, Secretary-General Jens Stoltenberg said on Thursday.
"NATO fully supports and respects Moldova's constitutional neutrality and fully supports its independence and its sovereignty," Stoltenberg told a news conference at the alliance's headquarters in Brussels alongside Igor Dodon, Moldova's president.
Stoltenberg said Moldova is a close partner to NATO and that they have worked together for mutual benefit for more than 25 years.
He said Moldova -- a Cold War part of the Soviet Union -- has no desire to join NATO, adding, "but neutrality does not mean isolation, or that we cannot work together."
"NATO fully supports a stable and secure Moldova and we want to see stability and prosperity in your country," the bloc's chief said.
Stoltenberg also said it is important that Moldova continues its democratic reforms, notably to fight corruption and strengthen the judiciary.
For his part, Dodon said Moldova is a neutral state and does not want to align itself with any military bloc.
"It is very important for us to consolidate our neutrality," he said, adding that Moldova is open to cooperation.