10 civilians killed in suicide attack near diplomatic enclave in Afghanistan's Kabul
WORLD
Compiled from wire services
Published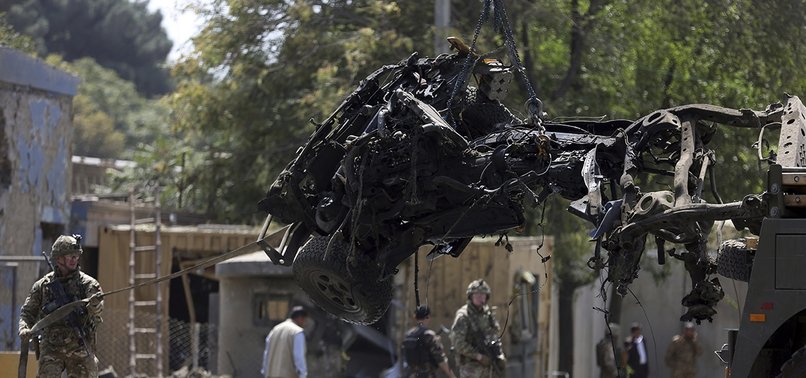 At least 10 civilians have been killed in a Taliban car bombing at a security post near NATO's Resolute Support mission headquarters in Kabul, an Interior Ministry spokesman said.
A massive suicide car bombing rocked Afghan capital Kabul's diplomatic enclave on Thursday, an official said.
The Health Ministry has confirmed 10 people were killed and over 30 others wounded.
Interior Ministry spokesman Nusrat Rahimi told Anadolu Agency the bombing took place in the Shash Darak area at around 10.30 a.m. local time (0600GMT) not far from the U.S. Embassy.


CCTV footage of the attack circulating on social media shows a mini-bus ramming into a convoy of two armored pick-ups at a security checkpoint.
A second suicide car bombing hit Pul-e-Alam, the capital of eastern Logar province.
Spokesman for the provincial governor Deedar Lawang was quoted by the local Salam Afghanistan radio as confirming the attack.
The Taliban took responsibility for both attacks saying convoys of foreign troops were the targets.
This comes as the U.S. and Taliban announced to have reached a peace deal in principle following marathon round of talks in Doha, Qatar over the weekend.