Injured Kashmiri teenager succumbs to wounds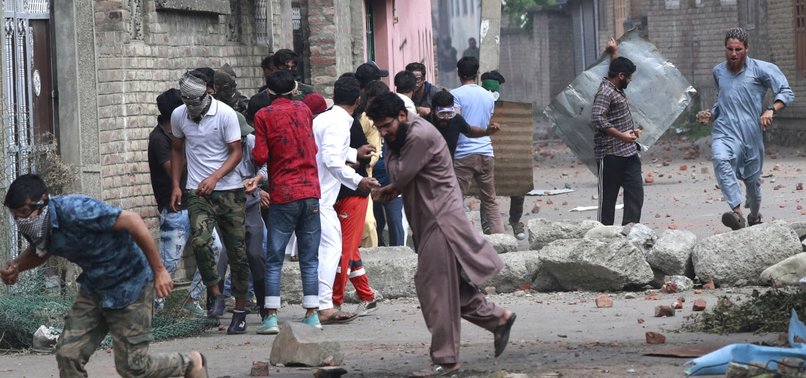 India on Wednesday reimposed daytime restrictions in Jammu and Kashmir after an injured teenager succumbed to his injuries, a media report claimed.
Asrar Ahmed Khan was injured in police action in the state capital Srinagar on Aug. 6 as he joined a large crowd to protest against a controversial move by the Indian government of scrapping the special status of the disputed Himalayan region, Press Trust of India reported.
The nature of injury is unclear as a police official quoted in the report ruled out the use of live bullets at protesters.
From 1954 until this Aug. 5, Jammu and Kashmir had special provisions under which it enacted its own laws. The provisions also protected the region's citizenship law, which barred outsiders from settling in and owning land in the territory.
Besides, India divided and downgraded the disputed region into two centrally-controlled "Union Territories".
Jammu and Kashmir has been under a near-complete lockdown since, according to several rights groups, including Human Rights Watch and Amnesty International.
India has blocked communication and imposed strict restrictions to thwart any rebellion, while political leaders in the region have been detained as rights groups repeatedly call on New Delhi to lift the restrictions and release political detainees.
India and Pakistan both hold Kashmir in parts and claim it in full. China also controls part of the contested region, but it is India and Pakistan who have fought two wars over Kashmir.