Islamophobic man put in jail in Britain over 'punish a Muslim day' letters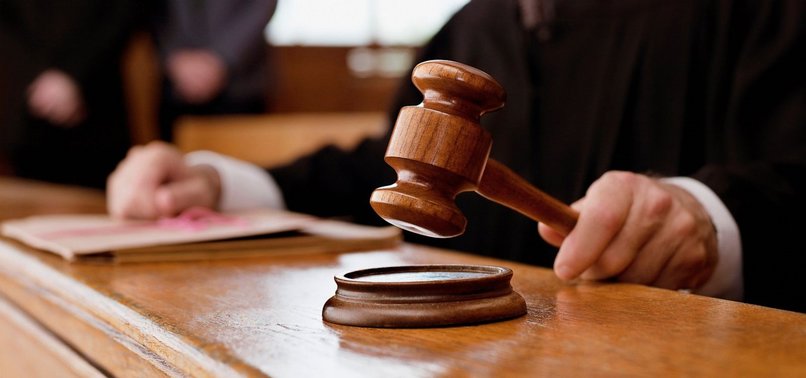 A man has been sentenced to jail for sending the so-called 'punish a Muslim day' letters across the U.K.
David Parnham, 35, will serve 12 years and six months in prison after admitting to police that he sent the racist and Islamophobic letters to Muslim communities across the U.K. as well as to the Queen, the prime minister and politicians.
Parnham, who called himself the "Muslim slayer", was accused of 14 offences that spanned two years that include soliciting murder, noxious substance hoaxes, encouraging crime, bomb threats and sending letters with the intention of causing widespread distress.
The Old Bailey in London, according to the Independent newspaper, was told that Parnham began sending these letters to Islamic centers and mosques in 2007 across the U.K., saying that "you are going to be slaughtered very soon" and signing his name as the "Muslim slayer".
In 2016, the white supremacist sent a hoax letter containing white powder to former Prime Minister David Cameron with the message "Allah is great". Four months later, Parnham sent out more letters containing white powder to the Queen, the then home secretary Theresa May.
According to police, only 11 letters were delivered with seven being intercepted at a depot. After this interception, police launched an investigation.
Parnham also wrote a fan letter to the white supremacist terrorist Dylann Roof, who murdered nine African-American churchgoers in the U.S., praising him for his actions and thanking him for awakening him.
- ISLAMOPHOBIA IN THE UK
In the last three years there has been a sharp rise in Islamophobia and anti-Muslim hate crime in the U.K., with 2017 having a record number of attacks against Muslims. In 2018 there were over 1,200 reports of Islamophobic attacks, a 26% surge from the previous year.
Islamophobic incidents have risen significantly due to a number of factors such as Brexit and the proliferation of far-right groups manipulating peoples' misconceptions on immigration and faith.
On Monday, a Muslim woman had her niqab ripped off by a racist woman and was repeatedly attacked and punched in the face in front of her children. The attack took place in north London and prompted outrage from the local community who took to Facebook to convey their message.
"This is a racist and Islamaphobic attack as the woman was shouting: 'go back to your country', 'Why are you wearing this'. We must make sure that our Hijabi, Niqabi, women can safely walk to the station, please, young people, organise a good presence around the Walthamstow Central area" the statement read.
"Police are aware of an incident in Walthamstow on Sunday where a lady was assaulted and her headscarf pulled off," local police said in a statement on Twitter, adding that "the female believed responsible has been arrested [...] Additional patrols are in place."