Seven dead after 'out of nowhere' flood in Kenya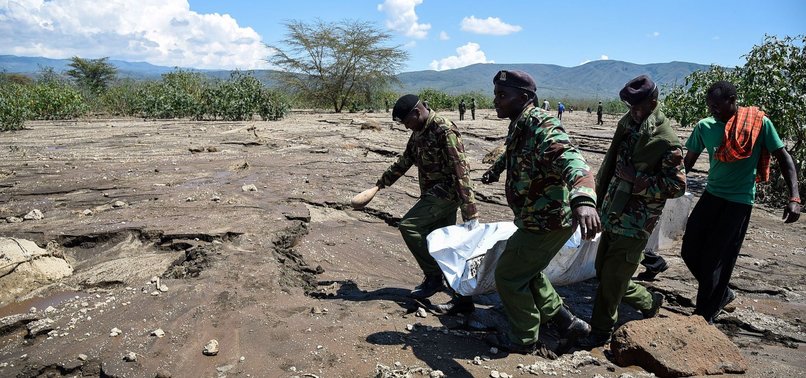 Six tourists and a guide were confirmed dead on Monday in Kenya after flash floods swept them away a day earlier.
Dozens of rescuers tried save the tour group which was visiting the famous Hell's Gate National Park. But they had to wait for water which had filled the Ol-Jorowa gorge to subside.
A police officer who spoke to Anadolu Agency said: "Two of the bodies were found late Sunday and the rest were found on Monday."
Without disclosing nationalities of the people who have died, Kenya's Ministry of Tourism said in a statement: "Our hearts and prayers are with the tourists and tour guide that got swept away by flash floods at Hell's Gate National Park."
The gorge is famous among local and international tourists as it was the scene for the 2003 blockbuster movie "Tomb Raider: The cradle of life".
Hell's Gate National Park was also the main setting for the 1994 film The Lion King.
The park is located 125 kilometers (77.67 miles) northwest of the Kenyan capital Nairobi.