Afghan official: Large explosion rocks capital Kabul
WORLD
Agencies and A News
Published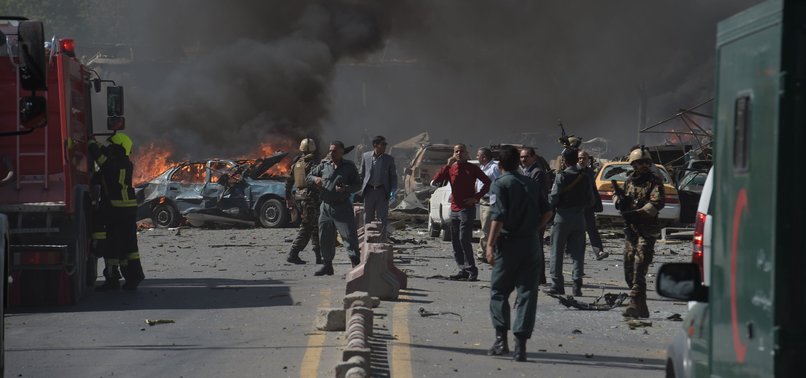 A major explosion took place in Afghanistan's capital Kabul on Monday night. The explosion took place near the Green Village, a camp housing foreign contractors and NGOs, Afghanistan's Interior Ministry spokesman Nasrat Rahimi said.
An Afghan interior ministry spokesman says a large explosion has occurred the capital, Kabul, hours after a U.S. envoy briefed the Afghan president on a deal "in principle" with the Taliban for ending America's longest war.
Nasrat Rahimi confirmed that Monday night's blast rocked an area of eastern Kabul where foreigners live and where the United Nations has several offices.

The blast in the neighbourhood in eastern Kabul was heard throughout most parts of the city. There were no immediate details on casualties from the explosion.
Another interior ministry official told the local TOLO news channel that the blast was caused by a car bomb.
U.S. envoy Zalmay Khalilzad showed the draft to President Ashraf Ghani after declaring that they are "at the threshold of an agreement" with the Taliban.